Cosmetic Surgery For Men
IN PHILADELPHIA AND NEW JERSEY
In today's competitive society, more men than ever are taking care of their appearance by having male cosmetic surgery.  The goals for cosmetic surgery for men are rapid recovery, hidden incisions, and a natural look with a rested and youthful appearance.
Request a consultation
Photo Gallery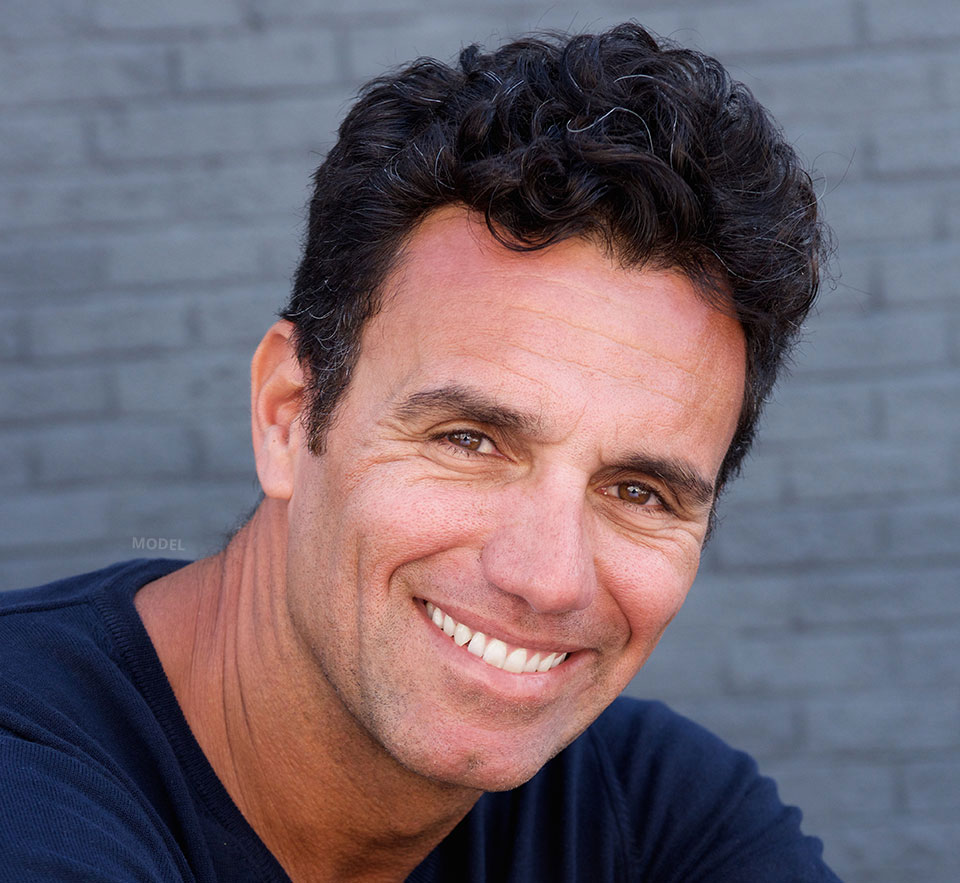 WHAT ARE POPULAR PROCEDURES FOR
Male Cosmetic Surgery?
Gynecomastia correction to remove enlarged breasts (also known as 'man boobs')
Liposuction to remove love handles and for abdominal contouring
Facelift to improve loose skin folds and jowls
Neck Lift to remove the 'turkey gobbler' appearance
Endoscopic Browlift to improve sagging eyebrows
Eyelid Lift to remove excess skin and fat from the eyelids
Cheek and Chin Implants to balance the face
Submalar Implants to improve hollowing of the cheeks
Male Breast Reduction Surgery to remove excess breast tissue & contour the chest
Nose Reshaping (Rhinoplasty)
Prominent Ear Correction (Otoplasty)
Male Body Contouring
The ideal male body shape is considered to be trim and athletic-looking, with broad shoulders, a muscular chest, flat abdomen and a narrow hip-thigh area. Liposuction is effective for contouring and sculpting the body to achieve this image when diet and exercise have failed.
Chest Contouring
The appearance of the chest is important to many men. The goals for this area can vary from person to person. Often despite intensive chest exercises, there remain areas of fat or tissue on the chest especially underneath the nipple area. The medical term for this condition is called Gynecomastia. Gynecomastia (Greek for "women-like breasts") is actually very common, affecting 40-60% of men and many men seek correction of this condition. Dr. Lo is a TOP DOC and Gynecomastia Correction Specialist in Philadelphia, South Jersey and Delaware.
Learn More About Gynecomastia Correction
Before & After Gynecomastia Correction Photos
View Men's Health Article Featuring Dr. Lo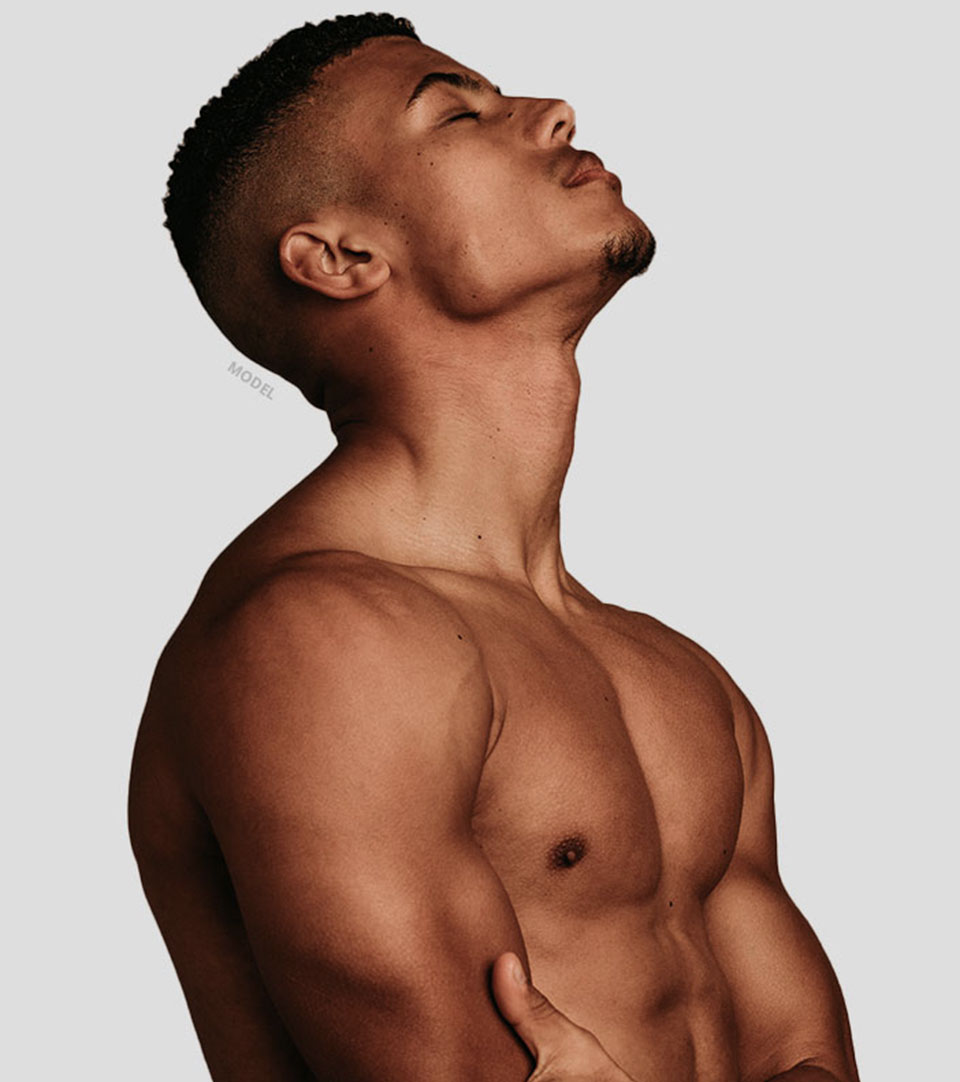 Abdominal Contouring For Men
Despite abdominal exercises such as sit-ups and intense aerobic work outs, there often remains localized fat deposits in the central and lower abdomen and the flanks or "love handles" in males. These areas are easily treated with liposuction. One or two small incisions are made low in the groin area and liposuction can be performed on the abdomen and flanks. Tumescent Liposuction is routinely used by Dr. Lo to minimize bruising, swelling and pain. If needed, for more resistant or difficult areas, Dr. Lo will use Ultrasonic Liposuction and Power Assisted Liposuction. In situations where there is loose or hanging skin in the abdomen, Dr. Lo may recommend a mini or full tummy tuck. The procedure to contour the abdomen takes about 1 hour and is performed in the safety and sterility of the hospital as an outpatient procedure. The patient goes home the same day and is often back to work in 1 -2 days. Exercise resumes in about 1 week.
Click here for information about Liposuction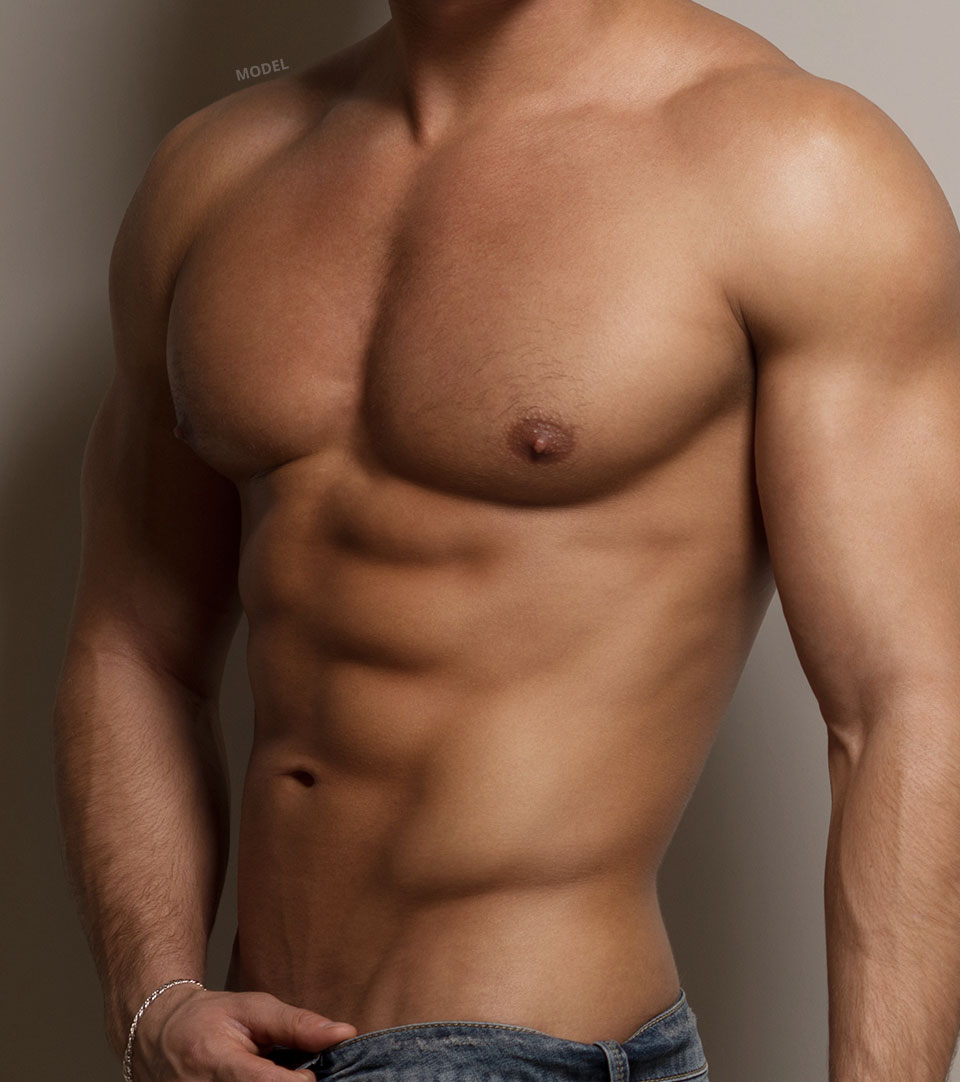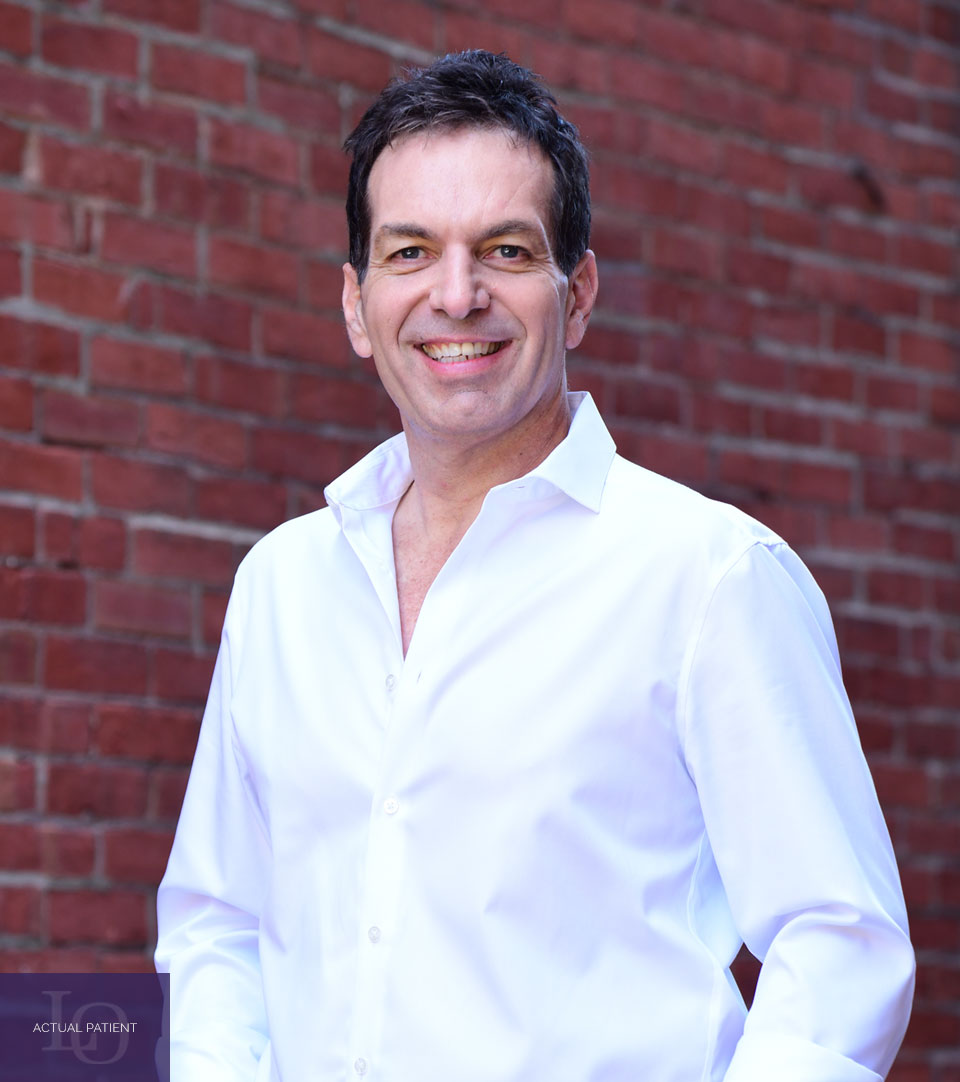 Facial Surgery for Men
Due to the popularity of facial cosmetic surgery in women, more men are exploring their options for facial cosmetic surgery. Depending on the patient's wishes, facial cosmetic surgery on men can give subtle improved youthful changes or can be very dramatic in reversing the effects of aging, gravity and sun exposure. Dr. Lo recognizes the goals for men are often different than women and modifies his techniques for men. Dr. Lo uses small, hidden scars with short healing times. Men want improvement without drawing unnecessary attention to themselves after the surgery.
Eyelid Tuck and Endoscopic Forehead Lift For Men
One of the most common complaints of men is aging in the eye area. Loose droopy skin of the upper lid, fat bags of the lower eyelids and a saggy brow can make a man look older, tired or angry. Cosmetic eyelid surgery can remove the loose skin, excess fat and smooth the bags underneath the eyes. The result is a more rested, youthful and alert appearance. Dr. Lo performs the upper eyelid tuck through a hidden crease incision avoiding visibility. For the lower eyelid in men, Dr. Lo prefers a transconjunctival technique which does not have a visible scar as the incision is placed inside the lower eyelid. Dr. Lo is also versatile in the subciliary approach underneath the eyelashes, which some men may benefit from. If the brows are saggy, then an advanced technique of a brow lift may be recommended. Dr. Lo performs an endoscopic brow lift, using small 1 inch hidden incisions behind the hairline. With extensive experience in numerous techniques, Dr. Lo is able to evaluate your individual situation and recommend what is best for you to achieve the best look in the eye area.
Learn more about Brow Lift Surgery
Learn more about Lower Eyelid Surgery
Neck Lift For Men
Loose hanging skin of the neck especially in the front of the neck below the chin is a common complaint of men. A neck lift can smooth out the loose hanging neck skin and restore a more youthful neck. Any fatty deposits are removed and the jawline is defined.
Facial Contouring For Men
Some men have excess fat deposits in their neck and underneath the chin, which causes the face to blend with the neck giving a poor definition. By performing fine cannula tumescent liposuction, Dr. Lo can remove these fatty deposits to sculpt the neck, giving definition and shape to the jawline and chin. If needed, Dr. Lo can also perform liposuction of the cheeks and face for contouring.
Nose Reshaping or Rhinoplasty for Men
Rhinoplasty can reduce the size of your nose, narrow and change the projection of the tip, remove a bony hump on your nasal bridge or narrow the span of the nostrils. Based on your goals, Dr. Lo can reshape your nose to give you a subtle improvement or a dramatic change. Dr. Lo performs rhinoplasty through a closed or internal approach with no external visible scars. During the consultation, Dr. Lo will also determine whether a septoplasty is needed to improve your breathing. With Dr. Lo's experience in rhinoplasty and rebuilding noses in cleft palate children, you can be assured that you are in good hands with your nasal surgery.
CLICK HERE FOR INFORMATION ABOUT NOSE RESHAPING / RHINOPLASTY
Facelifts For Men
Dr. Lo advocates a stepwise approach to male facial rejuvenation using simple proven procedures with quick recovery times. However, in certain situations, a full facelift is required to achieve the best results. A facelift will smooth the loose skin of the face and neck, tighten the underlying tissues and remove any excess fat. This will result in a more youthful, firmer and fresher appearance. The facelift must be modified in men to take into account the hairline, sideburns and beard pattern. During the consultation, your goals and options will be discussed and a personalized recommendations given. With Dr. Lo's extensive experience in different procedures, you can be assured that your goals will be addressed in the best possible manner.
LEARN MORE ABOUT FACELIFT SURGERY
Want to Find Out More
ABOUT Cosmetic Surgery for Men SURGERY IN PHILADELPHIA?
If you are interested in learning more about cosmetic surgery for men surgery, contact Dr. Lo by calling (215) 829-6900 or by filling out our online contact form. Dr. Lo offers cosmetic surgery for men surgery for patients in the tri-state area of Pennsylvania, New Jersey, and Delaware, including the cities of Philadelphia, Marlton, Cherry Hill, and Mount Laurel.