Tummy Tuck
IN PHILADELPHIA AND NEW JERSEY
Many women and men strive to achieve a flat and toned stomach through diet and exercise. Even with hard work and diligence, this feat is not easily achieved. Weight fluctuations, pregnancy, and age-related tissue laxity contribute to loose skin, weakened muscles, and excess fat on and around the abdomen. Tummy Tuck surgery corrects these issues giving you a flat, well-toned abdomen and the look you always wanted.
Request a consultation
Photo Gallery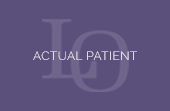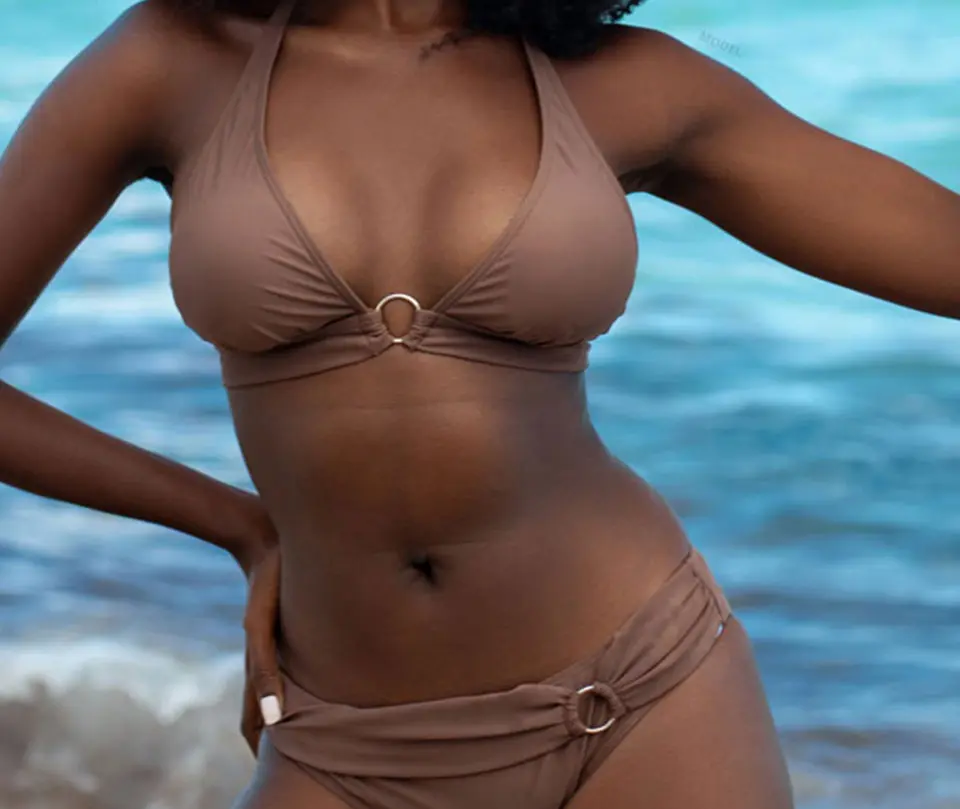 What is
Tummy Tuck Surgery?
Tummy tuck surgery sculpts the midsection and improves the appearance of the abdomen by addressing loose, hanging skin, excess fat and weakened abdominal muscles.
What Are the Benefits
of a Tummy Tuck?
Removes excess skin and fat
Shapes and sculpts the abdomen, restoring curves
Tightens loose skin and flattens skin rolls
Corrects separated abdominal muscles (diastasis recti)
Improves posture
Reduces back pain
Repairs ventral hernias
Removes abdominal stretch marks
Increases physical comfort in and out of clothing
Enhances confidence
---
Are You a Candidate
for a Tummy Tuck?
Tummy tuck surgery re-contours the abdomen by repairing the abdominal muscles and removing excess hanging skin, skin rolls, fat bulges, and stretch marks. This surgery is ideal for men and women who have tried to tone their abdomen through diet and exercise but still struggle to achieve results.
Candidates for a tummy tuck surgery have realistic expectations, are in good health, do not smoke, and experience at least one of the following:
Loose skin on the abdomen from pregnancy or weight fluctuations
Stretched or separated abdominal muscles that contribute to a stomach paunch
Localized pockets of fat on the abdomen, flanks, and hips
Are at a weight that they would consider either ideal or stable.
It is recommended that tummy tuck surgery patients are at a weight that they would consider either ideal or stable. However, tummy tuck surgery can be performed on patients who are not at their ideal weight.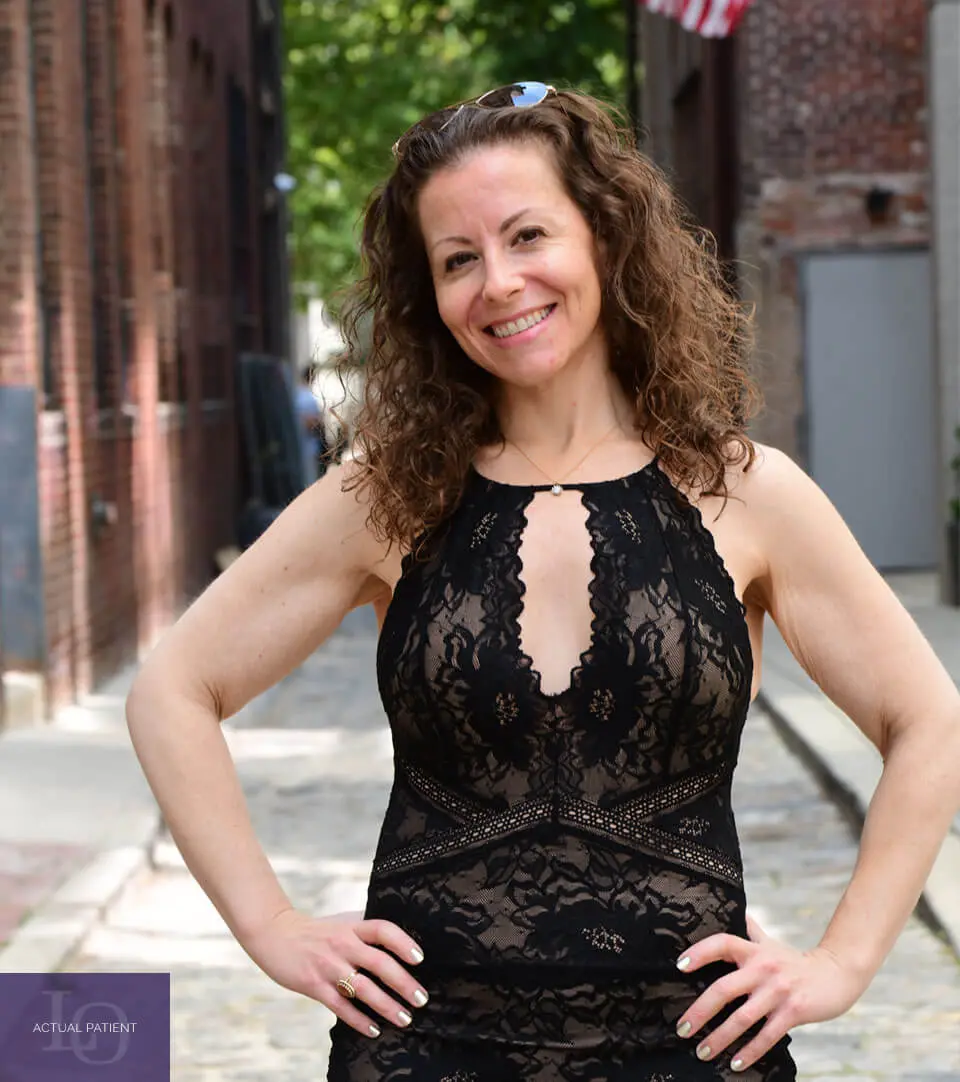 Dr. Lo's Tummy Tuck Fast Facts*
Procedure: Outpatient. Home the same day.
Anesthesia: General anesthesia
Length of Procedure: 2 hours
Level of Post-Op Pain: Special protocol to keep pain to a minimum
Activity: Walking the next day
Recovery Period: 7-10 days
Back to the Gym: 4 weeks, core exercises at 8 weeks
Incision: Scars hidden by underwear
Pricing: $12,800**
* General guidelines, may vary based upon each patient's situation
**Disclaimer: includes surgeon fees, hospital and anesthesia fees, fees subject to change.
What Does Your Tummy Tuck Involve?
---
The Consultation
During your consultation, Dr. Lo will evaluate your abdomen, determine if you are a candidate, and recommend the best tummy tuck technique for you.
Your Tummy Tuck Procedure Options
Tummy tuck surgery is usually performed with general anesthesia, but it can be performed under spinal or twilight anesthesia if less correction is needed. This surgery takes approximately two hours to complete.
Endoscopic Tummy Tuck
An endoscopic tummy tuck is performed when patients require the correction of the abdominal muscles but do not have excess skin.
During an endoscopic tummy tuck:
A short incision (four inches) is made across the pubic hairline
Loose or separated abdominal muscles are tightened
Liposuction is performed on the abdomen and flanks
Only a small amount of loose skin can be removed
Mini Tummy Tuck
A mini tummy tuck corrects abdominal fullness without requiring as much recovery or downtime. This technique allows for more correction than the endoscopic tummy tuck but cannot address as much as the full tummy tuck. It is ideal for patients with minimal to moderate skin laxity.
During a mini tummy tuck:
An incision is made across the lower abdomen above the pubic region
The abdominal muscles are repaired
Liposuction is performed on the abdomen and the flanks
The belly button may be repositioned using a "floating belly button" technique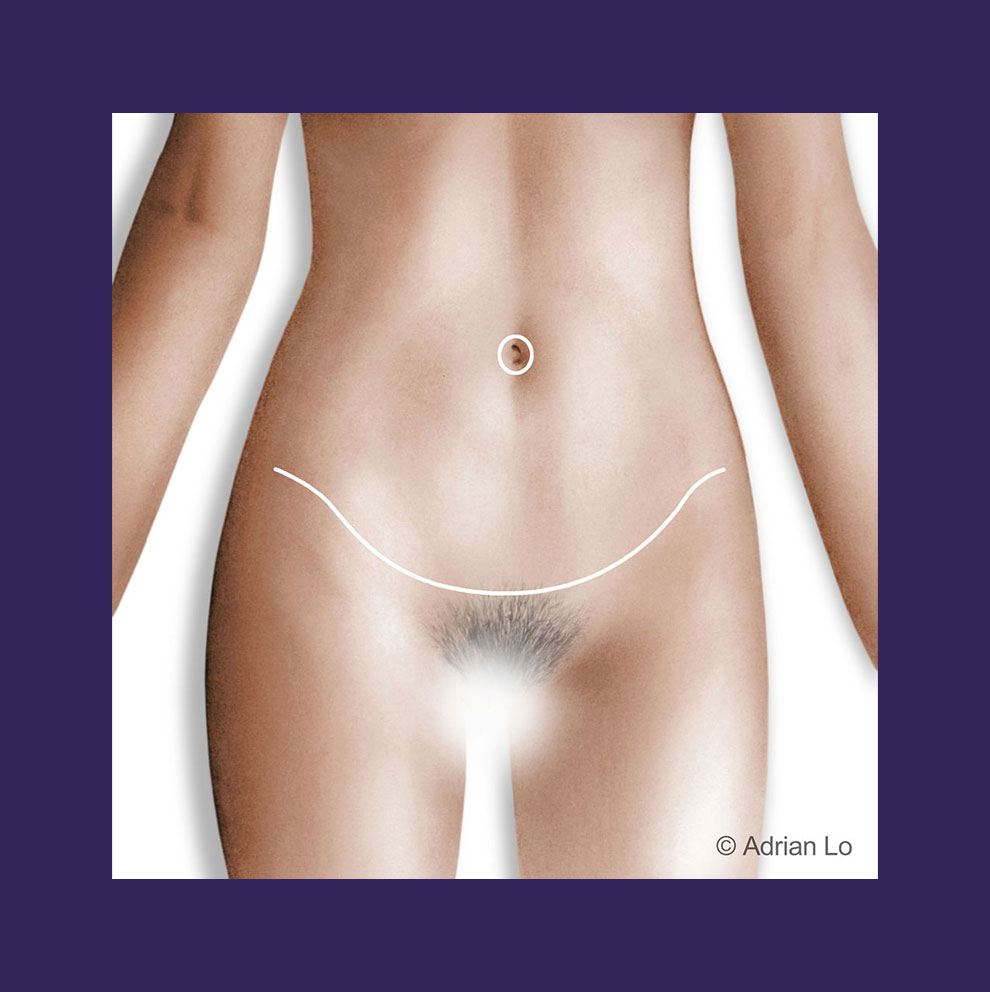 Full Tummy Tuck
A full tummy tuck, or traditional tummy tuck, is the most common technique used when contouring the midsection. This technique trims excess skin, removes localized fat pockets, and tightens the muscles across the abdomen. A full tummy tuck is ideal for patients with significant tissue laxity.
During a full tummy tuck:
The tummy tuck incision runs horizontally at the pubic hairline and follows a natural crease to the sides.
— The length of the incision depends on the correction needed.
— Dr. Lo keeps the incision and resulting scar as short as possible.
The abdominal muscles are tightened
Excess fat is removed from the abdomen and flanks with liposuction
Sagging skin is trimmed, and the remaining skin is draped and stitched over the new contours
An incision encircles the belly button to raise and reposition the belly button
Full Tummy Tuck With Lateral Flank Extension
Patients who have lost significant weight often have excess skin on their flanks, or "love handles," as well as on the abdomen. A full tummy tuck with a lateral extension continues the incision of the full tummy tuck around the hips so that excess skin can be removed from the love handles/flanks. This incision will still be hidden in the bikini line.
WHAT SHOULD I EXPECT DURING MY TUMMY TUCK RECOVERY?
---
When Will I See My Tummy Tuck Results?
The results of your tummy tuck surgery will be seen immediately after the surgery and will improve over the following weeks and months as your abdomen continues to heal and the swelling settles down.
Tummy tuck results are long lasting and may be considered permanent as long as you maintain a stable weight and general fitness. Any significant fluctuations in weight or future pregnancies will change your results. Your abdominal skin may eventually lose some firmness, but your abdominal contour will continue to look firmer and slimmer than it would have without the surgery.
Will I Have Scars After a Tummy Tuck?
A scar is part of normal healing. Scarring will develop at the incision sites, and the extent of your tummy tuck scar will depend on your body's healing abilities and the type of tummy tuck you underwent. The scars will fade with time and can be minimized with scar creams, silicone strips, and silicone gel treatment.
What can I expect after tummy tuck surgery?
Tummy tuck surgery is an outpatient procedure. You will need someone to drive you home after surgery and stay with you for the first night to assist with your recovery.
Your incision will be covered with a gauze dressing, and your abdomen will be wrapped with an abdominal binder. This binder or compression garment should be worn beneath your clothing for at least two weeks to reduce swelling, promote blood circulation, enhance comfort, and aid in healing.
Most tummy tuck procedures require drains at the incision sites to prevent fluid accumulation. These drains are removed after one week. Dr. Lo will provide you with instructions on how to care for and clean your drains.
It is advised to rest and take it easy during the initial days of your recovery. However, it is important for you to ambulate and walk around to ensure proper blood circulation. Most patients return to work after seven to 10 days. Light exercise may be started at two to three weeks post-surgery, and more strenuous activity can be resumed at three to four weeks.
Frequently Asked Questions About Tummy Tuck Recovery and Results
Tummy tuck surgery is performed under general or twilight anesthesia to prevent any discomfort during or initially following the procedure. Soreness and physical discomfort may develop over the following hours and days. Dr. Lo inserts a small pain pump into the patient's abdomen, which numbs the surgical area for 72 hours, effectively minimizing the pain. If needed, pain can also be lessened with a prescription or over-the-counter medication.

Tummy tuck surgery can be performed alone, or it can be performed with additional body contouring procedures to enhance your overall appearance. Common combinations include:

Tummy tuck surgery is safe, and complications are uncommon. Risks include:

Adverse reactions to anesthesia
Infection
Hematoma
Delayed wound healing
Poor scarring
Temporary or permanent numbness
Blood clots

The average cost of a tummy tuck is approximately $12,800. This includes Dr. Lo's fee and the hospital and anesthesia fees.

The tummy tuck is a highly specialized surgical procedure, and the overall cost of your operation will vary depending on your specific needs. Other procedures such as liposuction of your back or a breast procedure may be performed at an additional cost. Various forms of payment and financing options are available.

Selecting your plastic surgeon is one of the most important decisions you can make during your plastic surgery journey. Plastic surgeons are certified by the American Board of Plastic Surgery (ABPS). This certification ensures that the surgeon has met rigorous academic, professional, and ethical standards and is therefore highly qualified to perform your surgery. Before choosing a plastic surgeon for your tummy tuck, you should do your research and ask questions to ensure that you feel comfortable with the decision. Ask to see a surgeon's before-and-after tummy tuck images to make sure that you are happy with the results you see.

Dr. Adrian Lo is a top board-certified plastic surgeon in Philadelphia. He is a member of the Aesthetic Society (ASAPS) and the American Society of Plastic Surgeons (ASPS). He is also a Fellow of the American College of Surgeons (FACS). Dr. Lo performs tummy tuck surgery in the safety and sterility of the Pennsylvania Hospital Tuttleman Surgery Center, Pennsylvania Hospital, and accredited surgery centers in the region.

Visit Dr. Lo's before-and-after tummy tuck photo gallery. Additional tummy tuck patient photos will be shown during your consultation.
Want to Find Out More
About Tummy Tuck Surgery in Philadelphia?
If you are interested in learning more about tummy tuck surgery, contact Dr. Lo by calling (215) 829-6900 or by filling out our online contact form. Dr. Lo offers tummy tuck surgery for patients in the tri-state area of Pennsylvania, New Jersey, and Delaware, including the cities of Philadelphia, Marlton, Cherry Hill, and Mount Laurel.