Sciton® HALO® Treatment
IN PHILADELPHIA AND NEW JERSEY
HALO® Pro is the world's first-of-its-kind hybrid fractional laser
Award-winning technology
Delivers unmatched improvements in the appearance of aging skin
HALO® Pro by Sciton® simultaneously delivers two laser wavelengths at one time. This allows for textural improvements on the surface and collagen stimulation in the deeper layers of the skin.
Request a consultation
Photo Gallery
Aging, genetics, and lifestyle factors affect our skin health. Over time, undesirable effects on the skin may include wrinkles, uneven texture, discoloration, fine lines, visible pores, scarring, and dullness in all skin types. HALO® Pro is one of the most effective laser skin resurfacing treatments to correct skin and rejuvenate from within. This device utilizes the most updated software offered with Sciton®'s HALO® handpiece.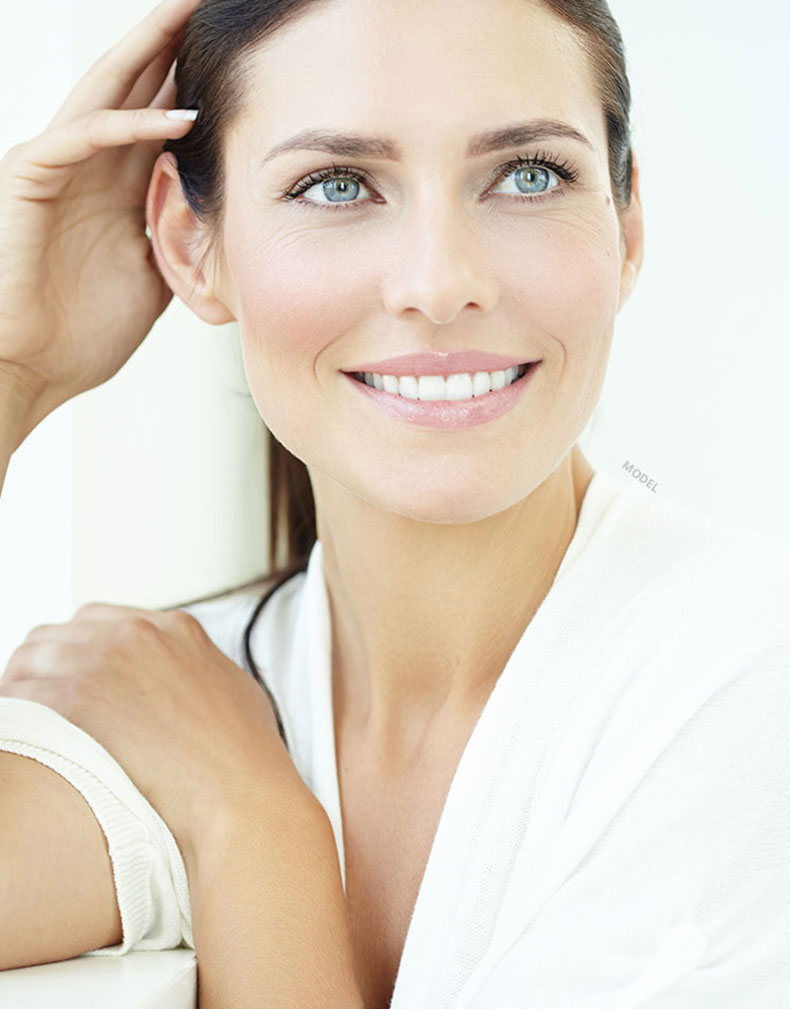 After your HALO® Pro treatment, you can look forward to your "HALO® Glow" within weeks. Lo Plastic Surgery offers HALO® treatments for women and men of all skin types in Philadelphia, Marlton, and Cherry Hill in New Jersey, Delaware, and the surrounding areas.
Am I a Candidate for Sciton® HALO® Pro?
You may be a candidate for HALO® if you struggle with any of the following skin conditions on your face or body:
Wrinkles
Fine lines
Sun damage (brown spots on the skin)
Acne scars
Age spots
Enlarged pores
Skin dullness
Uneven skin texture
What Is Discussed During My HALO® Pro Consultation?
Your consultation is one of the most important steps to rejuvenating your skin with the HALO® Pro fractional laser. During your consultation, you can expect the following:
A discussion about your cosmetic concerns and aesthetic goals.
We will provide a comprehensive skin assessment to determine if HALO® Pro is the right treatment for you.
A customized treatment plan will be created to determine how many sessions will be recommended. Combination treatments with other device modalities may be recommended.
The treatment process will be reviewed, including pre- and post-skin care and skin care product recommendations.
How Is HALO® Pro Performed?
Your provider will review the customized treatment plan for your skin concerns.
For added comfort, a topical anesthetic will be applied to the skin.
The dual wavelengths are programmed to target depths in the skin to achieve customized results.

Ablative wavelength will address textural concerns on the skin's surface.
Non-ablative wavelength penetrates deeper into the dermis to improve discoloration, stimulate collagen and elastin, and improve the quality of the skin.

HALO® Pro treatments take about 30 minutes.
Most patients require 1 to 2 HALO® Pro treatments to achieve optimal results.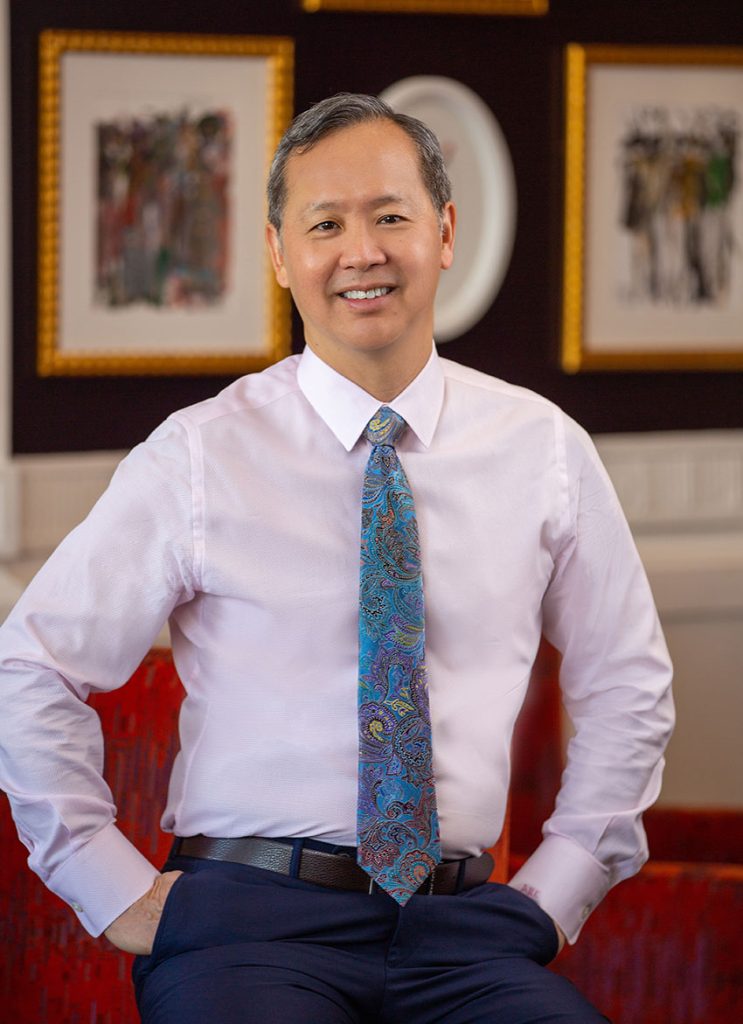 Lo Plastic Surgery Fast Facts
Procedure: In-office procedure. Home the same day
Anesthesia: Topical anesthetic cream
Length of Procedure: 30 minutes for the procedure
Level of Post-Treatment Pain: Some discomfort that usually subsides within 24 hours
Activity: Limit strenuous activity and excessive heat for the first 3 to 5 days.
Recovery Period: 3 to 7 days, depending on treatment and skin type
Back to the Gym: After 1 week
What Do I Need to Know About My HALO® Pro Treatment?
What Is My Recovery Like After HALO®?
Immediately after your HALO® treatment, you can expect some redness, swelling, and mild discomfort for approximately 24 hours. Over the next few days, Microscopic Epidermal Necrotic Debris (MENDs) appear. These are the dead skin cells making their way to the surface and preparing to fall off. It is often referred to as skin "peppering" or a coffee ground appearance. After the healing process is complete (1 to 2 weeks), you will notice a healthier, more radiant appearance to the skin. Improvements in the skin will continue for up to 90 days after treatment.
During the first few days of your HALO® recovery, your skin will likely feel dry and tender. We encourage you to keep the skin hydrated and moisturizer applied several times a day. Gentle, non-exfoliating cleansers can be used beginning 24 hours after treatment.
Keeping your skin protected from the sun before and after treatment is essential. After treatment, SPF should be used daily. Strict sun avoidance for several weeks after treatment is necessary to avoid thermal injuries and pigment changes.
Is HALO® Painful?
While you may feel a warm and tingling sensation in the skin, most patients report little discomfort during their HALO® treatment. After your treatment session, you may experience a sunburn look and sensation in the skin. We recommend applying cool compresses to minimize discomfort. If necessary, over-the-counter medications, such as TYLENOL® or Advil®, can be taken after your treatment.
When Will I See My HALO® Results?
You will see a noticeable youthful glow to your skin anywhere from 10 to 14 days after treatment. Because the increase in collagen and other proteins takes time, you will see continued improvement in the quality, health, and appearance of your treated skin over the course of a few months.
What Are Frequently Asked Questions About HALO® Pro?
Maintaining a healthy lifestyle with a balanced diet, regular exercise, drinking plenty of water, limiting direct sunlight, and consistently wearing sunblock can prolong your results. This is because there are internal and external factors that can't be controlled.

Yes! HALO® Pro is safe and effective for use on all skin types.

HALO® Pro can be done by itself or combined with other surgical and non-surgical services, including:

BBL™ (BroadBand Light)
Morpheus8™ microneedling with radiofrequency
Neuromodulators (BOTOX® Cosmetic / Dysport®)
Dermal fillers (JUVÉDERM® / Restylane®)
ProFractional skin resurfacing