Patient Testimonials
IN PHILADELPHIA AND NEW JERSEY
Thousands of patients like you trust Dr. Adrian Lo to help them make their beauty goals come true. Please enjoy reading their reviews of Dr. Lo and his team. 
Request a consultation
Photo Gallery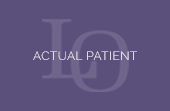 Testimonials
★★★★★
Dr. Lo is absolutely MAGNIFICENT! From the very beginning at consultation up until I walked in that OR room, even my recovery was just magical. I didn't have any other options, he was my very first surgeon to see and the comfort he and his staff gave me at consultation, I knew he was the one. He performed a BA on me in February 2021 and the recovery has been so smooth that my breast feel as if I was naturally born with them. Dr. Lo "the scarless breast doctor", you wear your name well. You are amazing at what you do and thank you for this life changing experience! Thank you thank you thank you!!

CH
★★★★★
Dr.Lo and his team changed my life From the consultation to my last visit today they've exuded nothing , but top notch professionalism and care towards/for their patients. I felt 110% confident within him and his trusted team to perform my surgery. Forever grateful to all. Highly recommend.

itsDior X.
★★★★★
Highly recommend!!! from the first appointment, to the day of surgery, to the last post op appointment Dr. Lo and all of his staff made me feel so comfortable… like I've known them my whole life! Not to mention, his work is incredible and I couldn't have wished for better results. Everyone is so incredibly friendly and easy to talk to. Truly a great experience.

Caysey M.
★★★★★
I had a breast augmentation done by Dr. Adrian Lo & I am INLOVE!!!!! From my consultation to my surgery and post operation appointments, Dr. Lo and his team were absolutely incredible and friendly. I am so happy I chose Dr. Lo. Thank you thank you thank you I couldn't be happier with my results!!!
Kristy F.
★★★★★
Dr. Lo and his staff are world-class, professional, warm & knowledgeable. My journey started during the pandemic. I decided I was ready to change what I always wanted to enhance, my breast. I had a virtual consultation and I expected a brief discussion then set me up for payment like two surgeons before Dr. Lo did with me, but this consultation was nothing like the rest. That's when I knew my search was over. Dr. Lo explained everything about the surgery, what to expect, possible complications, before and after care, then with his medical assistant on our zoom, he asked to exam me virtually to determine if I were a candidate. Dr. Lo respectfully stepped out of view and gave me privacy, when I was finished he assessed my breast and Dr. Lo gave me honest feedback. I received an actual consultation! Which no other surgeon did before that. Dr. Lo's scarless approach, highly trained medical and surgical background, surgery performed at University of Penn hospital and his warmth made my choice extremely easy. I was ready to schedule my surgery within a week. When medical offices reopened I had my in-person consultation and then my surgery approximately a month later. Dr. Lo called me the night of my surgery to check on me, which is such an important attribute. Now 6 months later, I look amazing, a full conservative natural looking C cup, Dr. Lo listened to my wants and he created that. When it comes to your health don't compromise because of price, the fact the surgery was performed by a board Certified plastic surgeon and the person administering anesthesia is an actual anesthesiologist in a reputable hospital secured my decision. I put my health first and the fact I have no visible scars on my breast was so worth the cost & patience with doing my research. No other surgeon I spoke with had this training. Thank you Dr. Lo!!! I'm forever grateful I found you! You are truly gifted.

Carey M.
★★★★★
Dr. Lo is an amazing surgeon. I couldn't be more pleased with the results. His staff is professional and welcoming. Office visits run true to time. No waiting beyond your schedule appointment time. I would highly recommend Dr. Lo.

Kevin M.
★★★★★
I had such a wonderful experience at this office! The staff here is very welcoming and warm. Denise walked me through the initial process, letting me know what to expect. She was helpful, thorough, informative, and just a downright sweetheart! Annie did my lip injections and did the most incredible job. The experience was very comfortable despite my various google searches and late night research (don't do this at home!). She was extremely thorough, and put my mind at ease from start to finish.I am so happy with my results and I will 100% be returning!

Aubrey O.
★★★★★
My experience with Dr. Lo and his entire team was exceptional, from my 1st to my last appointment even through the pandemic. Dr. Lo explained the process from start to finish, answered all my questions (I had plenty) and made sure I was comfortable before I made any final decisions. I love my results. I totally recommend, you won't be disappointed!

Shanell H.
★★★★★
Dr. Adrian Lo you and your staff are amazing . I would highly recommend your office to anyone. I greatly appreciate how professional and caring everyone is at your office. Dr Lo you have a gift and you truly change people's lives.

Sandra.
★★★★★
My whole experience with Dr Lo and his staff has been excellent! He is not only a fantastic doctor but all of his staff was so nice and caring. They answered any and all questions I had and were so through before and after surgery to make sure everything went smoothly. His work exceeded my expectations and I couldn't be more pleased with my results!

Kathryn C.
★★★★★
This is one of the best doctors I have ever had the pleasure of helping me! And I've had a lot of doctors in my lifetime.. He is personable, friendly, nice and skilled! The staff is also wonderful! I am very happy with my results! Gave 5 stars easily!

Dana B.
★★★★★
Dr.Lo and staff are Amazing. I am 11 months post op a tummy tuck procedure and could not be any happier with the results. Dr.Lo takes the time to always listen to my concerns. He is very honest which is what I like the most. I recommend Dr.Lo 100% for all plastic surgical needs!!

CR
★★★★★
Amazing experience. Amazing results. Surgery was super easy and comfortable would highly recommend. Dr lo is awesome 🙂 -Jordan

Jordan C.
★★★★★
First, I just want to say, everything about my experience at Dr. Lo's office was amazing! From his assistants to the students he was training. Dr Lo himself was not only professional but comforting at the same time. He was available whenever I needed him and he called after surgery to check up on me. Loved the service, my results are amazing! Would absolutely and already have, referred Dr Lo!!

Bernadette H.
★★★★★
I am so happy I made the decision to get work done with Dr. Lo! At first I was really hesitant and filled with anxiety but Dr. Lo is a very calm and well spoken man and he got me through the whole thing. It's been a few months after my breast augmentation and I couldn't be happier with how they look. Dr. Lo did an amazing job and the staff is just as incredible! I never felt odd or out of place, they do a very good job at making you feel right at home. I can't recommend Dr. Lo enough! If you are thinking of getting anything done Dr. Lo will do an amazing job!

Nicole R.
★★★★★
Dr. Lo and his staff are fantastic! The moment I first walked into his office and was greeted by his wonderful staff I knew I was in good hands. Dr. Lo takes the time to sit and really listen to his patients which lets me know he not only cares about his work but truly cares about his patients and their concerns. I cannot express my gratitude enough. You have given me the results of my dreams and a brand new confidence. Also. thank you to Annie, Lilly and Tammy and the rest of the staff. Your commitment to taking care of your patients goes above and beyond!!

Christine M.
★★★★★
The friendliest staff ever lol. I love them. I look forward to all my post op appointments! And I love my results !! Dr. Adrian Lo is the best!

Krista R.
★★★★★
I had the best experience with Annie at Dr. Lo's office. I went for first time Botox treatment and was a little nervous. Annie and Denise made me feel so comfortable. From start to finish they exceeded expectations. I will definitely be back in the future!

Courtney M
★★★★★
I went to Dr. Lo to receive some Botox injections for my forehead and eyes. I was extremely happy with the way things were handled from the moment I walked through the door. The staff was extremely friendly and were all following Covid protocol to make sure my appointment was a contact free as possible. My nurse injector, Annie was extremely professional and warm. She made me feel comfortable but more importantly, she gave me my best Botox experience yet. She gave me the perfect amount to help even out my eyebrows and make my forehead look amazing without making me look like I was incapable of making facial expressions, which was exactly what I asked for. I will without a doubt be returning to Dr. Lo's office and will make sure Annie is my nurse injector.

Kristen B.
Dr. Lo is absolutely MAGNIFICENT! From the very beginning at consultation up until I walked in that OR room, even my recovery was just magical. I didn't have any other options, he was my very first surgeon to see and the comfort he and his staff gave me at consultation, I knew he was the one. He performed a BA on me in February 2021 and the recovery has been so smooth that my breast feel as if I was naturally born with them. Dr. Lo "the scarless breast doctor", you wear your name well. You are amazing at what you do and thank you for this life changing experience! Thank you thank you thank you!!

CH. ★★★★★
Dr.Lo and his team changed my life From the consultation to my last visit today they've exuded nothing , but top notch professionalism and care towards/for their patients. I felt 110% confident within him and his trusted team to perform my surgery. Forever grateful to all. Highly recommend.

itsDior X. ★★★★★
Highly recommend!!! from the first appointment, to the day of surgery, to the last post op appointment Dr. Lo and all of his staff made me feel so comfortable… like I've known them my whole life! Not to mention, his work is incredible and I couldn't have wished for better results. Everyone is so incredibly friendly and easy to talk to. Truly a great experience.

Caysey M. ★★★★★
I had a breast augmentation done by Dr. Adrian Lo & I am INLOVE!!!!! From my consultation to my surgery and post operation appointments, Dr. Lo and his team were absolutely incredible and friendly. I am so happy I chose Dr. Lo. Thank you thank you thank you I couldn't be happier with my results!!!

Kristy F. ★★★★★
Dr. Lo and his staff are world-class, professional, warm & knowledgeable. My journey started during the pandemic. I decided I was ready to change what I always wanted to enhance, my breast. I had a virtual consultation and I expected a brief discussion then set me up for payment like two surgeons before Dr. Lo did with me, but this consultation was nothing like the rest. That's when I knew my search was over. Dr. Lo explained everything about the surgery, what to expect, possible complications, before and after care, then with his medical assistant on our zoom, he asked to exam me virtually to determine if I were a candidate. Dr. Lo respectfully stepped out of view and gave me privacy, when I was finished he assessed my breast and Dr. Lo gave me honest feedback. I received an actual consultation! Which no other surgeon did before that. Dr. Lo's scarless approach, highly trained medical and surgical background, surgery performed at University of Penn hospital and his warmth made my choice extremely easy. I was ready to schedule my surgery within a week. When medical offices reopened I had my in-person consultation and then my surgery approximately a month later. Dr. Lo called me the night of my surgery to check on me, which is such an important attribute. Now 6 months later, I look amazing, a full conservative natural looking C cup, Dr. Lo listened to my wants and he created that. When it comes to your health don't compromise because of price, the fact the surgery was performed by a board Certified plastic surgeon and the person administering anesthesia is an actual anesthesiologist in a reputable hospital secured my decision. I put my health first and the fact I have no visible scars on my breast was so worth the cost & patience with doing my research. No other surgeon I spoke with had this training. Thank you Dr. Lo!!! I'm forever grateful I found you! You are truly gifted.

Carey M. ★★★★★
Dr. Lo is an amazing surgeon. I couldn't be more pleased with the results. His staff is professional and welcoming. Office visits run true to time. No waiting beyond your schedule appointment time. I would highly recommend Dr. Lo.

Kevin M. ★★★★★
I had such a wonderful experience at this office! The staff here is very welcoming and warm. Denise walked me through the initial process, letting me know what to expect. She was helpful, thorough, informative, and just a downright sweetheart! Annie did my lip injections and did the most incredible job. The experience was very comfortable despite my various google searches and late night research (don't do this at home!). She was extremely thorough, and put my mind at ease from start to finish.I am so happy with my results and I will 100% be returning!

Aubrey O. ★★★★★
My experience with Dr. Lo and his entire team was exceptional, from my 1st to my last appointment even through the pandemic. Dr. Lo explained the process from start to finish, answered all my questions (I had plenty) and made sure I was comfortable before I made any final decisions. I love my results. I totally recommend, you won't be disappointed!

Shanell H. ★★★★★
Dr. Adrian Lo you and your staff are amazing . I would highly recommend your office to anyone. I greatly appreciate how professional and caring everyone is at your office. Dr Lo you have a gift and you truly change people's lives.

Sandra. ★★★★★
My whole experience with Dr Lo and his staff has been excellent! He is not only a fantastic doctor but all of his staff was so nice and caring. They answered any and all questions I had and were so through before and after surgery to make sure everything went smoothly. His work exceeded my expectations and I couldn't be more pleased with my results!

Kathryn C. ★★★★★
This is one of the best doctors I have ever had the pleasure of helping me! And I've had a lot of doctors in my lifetime.. He is personable, friendly, nice and skilled! The staff is also wonderful! I am very happy with my results! Gave 5 stars easily!

Dana B. ★★★★★
Dr.Lo and staff are Amazing. I am 11 months post op a tummy tuck procedure and could not be any happier with the results. Dr.Lo takes the time to always listen to my concerns. He is very honest which is what I like the most. I recommend Dr.Lo 100% for all plastic surgical needs!!

CR. ★★★★★
Amazing experience. Amazing results. Surgery was super easy and comfortable would highly recommend. Dr lo is awesome 🙂 -Jordan

Jordan C. ★★★★★
First, I just want to say, everything about my experience at Dr. Lo's office was amazing! From his assistants to the students he was training. Dr Lo himself was not only professional but comforting at the same time. He was available whenever I needed him and he called after surgery to check up on me. Loved the service, my results are amazing! Would absolutely and already have, referred Dr Lo!!

Bernadette H. ★★★★★
I am so happy I made the decision to get work done with Dr. Lo! At first I was really hesitant and filled with anxiety but Dr. Lo is a very calm and well spoken man and he got me through the whole thing. It's been a few months after my breast augmentation and I couldn't be happier with how they look. Dr. Lo did an amazing job and the staff is just as incredible! I never felt odd or out of place, they do a very good job at making you feel right at home. I can't recommend Dr. Lo enough! If you are thinking of getting anything done Dr. Lo will do an amazing job!

Nicole R. ★★★★★
Dr. Lo and his staff are fantastic! The moment I first walked into his office and was greeted by his wonderful staff I knew I was in good hands. Dr. Lo takes the time to sit and really listen to his patients which lets me know he not only cares about his work but truly cares about his patients and their concerns. I cannot express my gratitude enough. You have given me the results of my dreams and a brand new confidence. Also. thank you to Annie, Lilly and Tammy and the rest of the staff. Your commitment to taking care of your patients goes above and beyond!!

Christine M. ★★★★★
The friendliest staff ever lol. I love them. I look forward to all my post op appointments! And I love my results !! Dr. Adrian Lo is the best!

Krista R. ★★★★★
I had the best experience with Annie at Dr. Lo's office. I went for first time Botox treatment and was a little nervous. Annie and Denise made me feel so comfortable. From start to finish they exceeded expectations. I will definitely be back in the future!

Courtney M. ★★★★★
I went to Dr. Lo to receive some Botox injections for my forehead and eyes. I was extremely happy with the way things were handled from the moment I walked through the door. The staff was extremely friendly and were all following Covid protocol to make sure my appointment was a contact free as possible. My nurse injector, Annie was extremely professional and warm. She made me feel comfortable but more importantly, she gave me my best Botox experience yet. She gave me the perfect amount to help even out my eyebrows and make my forehead look amazing without making me look like I was incapable of making facial expressions, which was exactly what I asked for. I will without a doubt be returning to Dr. Lo's office and will make sure Annie is my nurse injector.

Kristen B. ★★★★★
I had an amazing experience with Dr. Lo from beginning to end. He's very professional and attentive, and told me exactly what he was going to do before my surgery (breast augmentation). Surgery went quick and smooth, I was in and out. His incisions are small and precise. It has been about 8 months, and my scars have since faded and healed very well. His PA, Lilly, was also very nice and answered all of my questions pre- and post-surgery. The rest of his staff are all very professional and nice as well. I am very pleased with my results!

Savan. ★★★★★
My experience was wonderful and Dr Lo and his team made sure I was taken care of from the beginning of the process to the end! I highly recommend Dr. Lo services, he is absolutely amazing!

Aubrey. ★★★★★
If I had to get surgery all over, I'd choose Dr. Lo again. He listened to my wishes, was professional and supportive, and achieved what I was looking for! Thanks again Dr. Lo.

Breanna L. ★★★★★
Everyone was great at Dr. Lo's office! I went in for Botox on my upper lip as I feel it's too "gummy" for me and Annie Newbert was amazing! She explained everything in detail before we started, even a couple different options associated with the procedure. I noticed the effects within a few days and I'm really happy so far. I'll definitely be back again soon for a visit.

Lauren M. ★★★★★
I have had several sessions with Annie Newbert and I am always thrilled with the results. Annie Newbert always takes time to discuss the different procedures and desired results. She is knowledgeable and always professional. My results are always natural looking and flattering. I would recommend Annie Newbert and Dr Lo's practice to my friends and family!

Renee P. ★★★★★
At first I was a bit Hesitant but now I'm glad the made the decision Don't wait, Life changing! the staff treated me with Excellent and kind hearted service. To put it simpliy, Dr.Lo is an expert at his profession investing in him is investing in yourself 10/10 would recommend. I wanted to give a few Special shout-outs, one to his PA Lilith who kindly assisted me with all my post op needs and would consistently check in, another to his surgery coordinator Lisa, she walked me through the process answered all my and provided great financing options, also Leah at the front desk who always gave me a kind warm welcoming, and lastly his medical assistant Ngan, who was always friendly, high spirited and professional.

Johnnie W. ★★★★★
"Last year, I had a breast augment with Dr. Lo, he was one of the only doctors who performs the armpit incision – I LOVE IT, there is no scar on my breast, the recovery was smooth, I rested for a couple days and was feeling back to myself in no time! Dr. Lo and his staff was always available for me, they checked in on me and made me feel like I was their only patient. His office is so busy I know that is not the case, so I was doubly impressed. Next, I was considering a mini face lift, but was pleasantly surprised when Dr. Lo was honest and told me I did not need to have a mini-face lift but rather just some injectables..to smooth out some fine lines and sun damage from years of tanning back in the day! He explained why I was not a face lift candidate but acknowledged what was bothering me about my face/skin. He said to come back in few years and he would see if perhaps I would need it but he didn't want me to waste my money for no real reason now! Thank you Dr. Lo – am a very happy patient and have recommended you to everyone I have spoken to about my 'improvements'…"

Lori Z. ★★★★★
"I place safety and a clean environment as my top priority when it comes to getting injectables, and I have found the place that suits me 100%. I have heard that Dr. Adrian Lo is excellent, so I had to see if he lived up to his reputation when I decided it was time for me to try some botox or juvederm for wrinkles. He has not only made me a believer in Botox, but I love what he has done with fillers in my face too! Not too much and not too little…every single time its perfect! I look younger , its funny, people think I lost a little weight or changed my hair because I look "so good"… And I know this is not the case everywhere when it comes to getting injectables…the horror stories is what made me scared to even consider it! His clean, classy office is just an added bonus to be honest, I am comfortable and even though his office is very busy (he is so popular!) he is like clockwork…I have never waited more than 5-10 minutes to see him! Great staff, great place. Cant recommend them enough, and I will have a facelift by Dr. Lo if or when I need one, per his recommendation. I trust him!"

Mary L. ★★★★★
"I have had amazing experiences with Dr. Lo and his staff!

I am a licensed, health care provider and I was looking for a distinguished surgeon with an excellent reputation and an exemplary safety record. What I found with Dr. Lo and his staff was so much more!

I was first referred to Dr. Lo by a family member for whom he had completed a complex tummy tuck and breast augmentation. Her results were unbelievable and this motivated my research about Dr. Lo.

The more that I learned about Dr. Lo the more comfortable that I became with taking that intimidating step of scheduling a consultation with a plastic surgeon. I knew that Dr. Lo had an excellent track record to withstand the rigors of medical credentialing and obtaining surgical/hospital privileges at Penn, as they leave no stone unturned.

I was very impressed by Dr. Lo's biography, background, fellowships, and the prestigious positions that he has held. In addition, many of my colleagues and friends in the medical community eagerly shared their personal and professional experiences with Dr. Lo. Every single person knew of Dr. Lo and had only positive things to say about him. For example, a prestigious neurosurgeon that had worked directly with Dr. Lo described him, "as a brilliant physician and uniquely skilled surgeon." Every physician and nurse practitioner explained that Dr. Lo would take excellent care of me.

In fact, Dr. Lo surpassed my expectations! I have had Botox, liposuction of the abdomen and flanks, and a breast lift/augmentation. My results are remarkable! My scars are barely visible! My confidence improves every day! Outcomes like this are only achievable by a highly talented surgeon like Dr. Lo.

Most importantly, Dr. Lo's primary concern is the patient. He always takes the time to do the right thing. He called me on the evening of my surgery to see how I was doing. How many surgeons call their patients directly to evaluate the patient after discharge? I doubt any! Moreover, he evaluates pain and does not over prescribe medication. He prioritizes patient education and follow up care. This type of "best medical practice" rarely happens in our current medical system.

Dr. Lo genuinely cares about patient outcomes. He is a perfectionist and pays high attention to detail. His incisions are impeccable and his work is precise. As a patient, I really appreciated these character traits because it is my body and I was fearful of permanent results. As a clinician, I am blown away by his sheer talent and skill.

Dr. Lo's staff is very professional, helpful, caring, and supportive. Jami, Tammi, Lisa, and Mildred have been angels on my journey to my post-mommy body. The standard of care at Dr. Lo's office is excellence and his staff exceeds that standard.

Dr. Lo is a rare find. He is a superior surgeon who has mastered both the art and science of plastic surgery while still providing compassionate care. It is easy to find a plastic surgeon in the Philadelphia area. However, if you are looking for the ABSOLUTE best of the BEST plastic surgeons, go to DR. ADRIAN LO!"

Megan M. ★★★★★
"Deciding to see Dr.Lo for my plastic surgery procedure is by far THE BEST thing I've ever done for myself. From start to finish Dr. Lo and his staff have been nothing short of amazing. Dr. Lo is compassionate, knowledgeable, honest and most of all truly cares about the experience and outcome of his patients. The entire office lets you know that you and you well being come first- and are always available to answer any questions or concerns you have. I cannot thank them enough for giving me a little bit more confidence in my appearance! I cannot thank Dr. Lo and his staff enough for all they have done so far! I will definitely be coming back for additional procedures in the future."

Blair R. ★★★★★
"What an amazing experience!!! After researching local surgeon's in the area, I decided to go with Dr. Adrian Lo for my breast augmentation surgery. I knew as soon as I had my consultation that I not only trusted his opinion, but I knew I was in great hands. We had discussed and tried on some different sizes to accommodate my body and I knew I was ready to sign the dotted line! Dr. Lo is right to the point, he knew what I was looking for and listened to all of my concerns. I never felt rushed or pressured. Dr. Lo is a no nonsense guy- and I really liked that!

I decided to go with the silicone gel implants and my only regret is that I didn't do this sooner! I am now 2 weeks post-op and had a smooth and speedy recovery. I was previously a 34 B (kind of saggy) and just wanted more fullness and less droopiness. I am now a 34D and whoa, they are amazing! I was nervous about getting back to work, the pain post-op, and how the armpit incision would feel after. I was back to work in 5 days, pain was gone after 2-3 days and my incisions look fantastic! They are small armpit incisions (which leave my breasts completely scarless!!!). I am now fully functional at 2 weeks and I love my new breasts! They are falling into place perfectly.

I feel like Dr. Lo really listened to me, and really understood the look I wanted to achieve. I thought the only way I was going to be able to get the look I wanted was through a breast lift and an implant and Dr. Lo was able to do it with an implant only (WOW!) . I was so pleasantly surprised! His office staff, Tammi, Mildred, and Jami, are amazing as well! They made me feel super comfortable and walked me through every step of the way.

Seriously, after being on the fence for so long about having a breast augmentation, I'm glad I went with Dr. Lo. I would go back in a heartbeat. (Not to mention I now have the cleavage I've always wanted even without a bra!!!) Thank you Dr. Lo!"

Angie N ★★★★★
Dr. Lo was the first surgeon I met with to talk about a tummy tuck. He was very approachable, knowledgeable and comfortable to talk to and I didn't detect a shred of arrogance. He answered all of my questions with patience and honesty and I really felt that not only was he an excellent surgeon but a kind and caring one as well. His work is beautiful (his breast augmentations are the prettiest I've ever seen). The staff was also very nice and didn't hesitate to get back to me with the number of a patient I could speak to about her experience (she loved him, by the way, and was very, very happy with her results).

Cherylann S. ★★★★★
I had breast augmentation on 1/12/17, using the transaxillary (armpit) incision. My surgery experience with Dr. Lo was amazing! I followed the staff's advice with going into my surgery with a very positive, relaxed attitude…I had total confidence with this crew! I did NOT take any pain medication (I didn't need it!) and took only extra Strength Tylenol (for 4 days). I had my surgery on a Thursday, by Sunday, one breast seemed larger, so I texted him. He saw me right away (the next day), his bedside manner was so comforting, he put my nerves at ease. Everything turned out to be fine. I am 2 weeks post-op and couldn't be more pleased with the results, and the staff (every one of them) is just fabulous. I went back to work (hairdresser) 8 days after surgery…very comfortable. I would recommend Dr. Lo to my friends and family!

Michelle E. ★★★★★
I was very nervous but Dr.Lo and his staff were great. They answered all of my questions and had patients.

I had a nostril reduction only procedure done, and I love it. It has been a few days and I see a huge difference. If there is any swelling, I know the results will be even better!

Dr.Lo is highly recommended!

DRich D. ★★★★★
I'm a guy who suffered from gynecomastia for a while. It's something I've always been self conscious about. I couldn't wear certain shirts because of the way they fitted on my upper body. When I walked into the office for consultation, I wasn't expecting to have my surgery so soon. In my mind, I was going to get surgery around early spring and be ready for summer. I'm so glad I made the decision to do it in September. Six months later, I am now ready for Summer 2017! Dr. Adrian Lo and his office staff was superb and made me feel comfortable the entire time. Everyone is so down to earth and nice, especially Jami! Before, I had low confidence. Now, my confidence is high! I don't have to hide my chest any longer. Don't wait to get surgery. No one knows your body like you do. It's worth every penny. Thank me later!

Tyrin W. ★★★★★
Dr. Lo and his Staff have been great to me. My first visit to his office was one of the best. I felt very comfortable and valued as a patient by Dr. Lo and all his staff. They explained the procedures, complications, answered all my questions in a language most can understand and no medical jargon. He is a phenomenal surgeon who isn't cocky or arrogant. They have the latest technology in their office to give patients a more realistic view of the outcome for Augmentation procedures.

He did a great job on my two procedures one being a Breast Augmentation. He listened to my concerns and my wishes and after 4 weeks post-op I am 100% satisfied with the results. Also his staff will make themselves available after hours if necessary. They treated me like a welcomed part of their practice family. Thank you for making this experience one of the Best!

Sammy S. ★★★★★
By far the best. Wow…what an awesome Doctor. From the first time you meet him it feels like you've known him all your life. One of the best things I ever did was being seen and treated by the awesome Dr Lo. Not only is Dr. Lo the best, but is office staff, Jami, Mildred, Tammy, Lisa and Carol Ann are equally awesome too. You will never, never go wrong with Dr. Lo and his staff.

Rick W. ★★★★★
Dr. Lo is truly a plastic suregeon with amazing skill and talent. I'm estastic with my results, and it's only been 6 days post opt. I thought the pain and down time would be more after getting a tummy tuck and breast lift, however within 4 days I was up and moving and off all pain Meds. Dr. Lo himself does his surgeries from beginning to end. He and his staff have made this process very smooth and effective for me and my family. I recommend Dr. Lo for any of your plastic surgery needs.

Dana E. ★★★★★
Dr Lo,

You are one of Philadelphia's "top docs" and I most assuredly know why. As an exceptional surgeon and physician, you possess many beautiful gifts. Knowledge and skill is but a part of which practitioner makes. Your fervent passion in your chosen specialty is boundless, and clearly sets you apart from the rest. I have greatly enjoyed the beautiful results from my past surgeries, and feel proud and privileged to be in your continuous care.

57 yr old female facelift patient ★★★★★
Dear Dr. Lo,
You did breast augmentation in 2002 and I can't thank you enough. The result was everything I could have ever dreamed of. Even though I am 46 years old now I am still appearing in magazines. I have done the front cover and have been in magazines many times. You have given me the confidence that I needed and even though I am 46, I still feel great about myself and will continue to do so. Again, I can't thank you enough for your expertise and your great surgery skills and your heart. You care so much for your patients and that comes through. Thanks again so much for everything; you are the greatest!

JM ★★★★★
Dr. Lo,
After 34 years I finally decided to have plastic surgery. This decision did not come easily so my decision on who was to perform my surgery was even more important. After researching and meeting with top doctors across Philadelphia, your professionalism, your friendly and caring staff, and most important your track record of incredible results stood clearly above the rest. Every time I had a question or concern you were right there. You made me feel like your most important patient from our first consultation to my post-operative visit. From your warm bedside manner to a personal follow up call the day after I was thoroughly impressed. My results are incredible and I feel incredible. I wholeheartedly recommend you to anyone who is considering a top Surgeon. Thank you for impacting my life! You're the best!

HR ★★★★★
Dr Lo,
The moment I walked in to the office and spoke to you, I felt that I belonged there. Thank you so much for such wonderful results with my surgery. Perfect!! Words cannot express my deepest gratitude and appreciation for all your support and unbelievable skill.

60 yr old facelift patient. ★★★★★
Dear Dr. Lo,
Thank you for such a positive experience with my breast augmentation. I appreciated your concern for safety and taking the time to answer my questions. I am very pleased with the results.

MLM ★★★★★
Dr Lo,
I had three surgeries performed by Dr Adrian Lo within the last 2 1/2 years. I had breast augmentation with a lift, a tummy tuck and under eye surgery. I am very pleased with my results. Dr. Lo took his time in explaining the procedures with me and what was involved and he was always there to answers any questions or concerns. I have so much more confidence in myself now since I have had this done. I have also recommended a few of my friends to Dr.Lo and they too have been very happy. Dr. Lo is a very talented and skilled doctor and a true professional. Dr. Lo also has one of the nicest group of girls in the office working for him. Thank-you for all that you have done for me.

PS ★★★★★
Doctor Lo,

My son and I will not be able to travel to Philadelphia from Japan this summer for a follow up visit.
I don't know how to express my thanks for the excellent job you performed on my son. My son is not ashamed to take off his shirt now, and he always looks forwarded to going swimming. His self esteem has risen dramatically.
I am trying to lose weight so that I can also have Liposuction, Tummy Tuck and complete breast removal if possible. I will contact you or your receptionist once I ready for the consultation/procedures. Again, many thanks for making my son's life more enjoyable.

MT ★★★★★
Dr Lo,
I would like to thank you and your staff for the kind, friendly consideration and patience I have received visiting your office on several occasions. The professionalism and encouragement eased my anxiety. Frightened patients, like I was, really appreciate the genuine support and concern when dealing with "scary medical procedures".

45 year old facelift patient ★★★★★
Good Morning Dr Lo and Staff,
You guys are just awesome- second to none! For years, I have considered breast reduction lift, but never acted on it because of fear and time.

In March, I finally said to myself that "I am tired of not feeling confident about my breast, clothes just don't fit the way I want them to. Lets take time to do something for myself!"

I browsed online and read reviews on several doctors but somehow I kept going back to Dr. Lo, I simply felt that "this guy seems nice and cool." So I decided my first appointment should be with Dr. Lo, I loved his credentials.

Fearful, shy, nervous and most most most of all embarrassed about having to take my shirt off. I coached myself in keeping and making this appointment. Then I would go from there.

I felt a warm welcome once I got there, but still nervous and anxious. After sitting there waiting, watching the staff and then talking with them, I started feeling comfortable knowing that they took to time hear me make sure I didn't have any questions are concerns. I wasn't rushed. This became my first and only stop. I had no doubt that Dr. Lo would care for me! I felt sure, confident, and most of all safe that my procedure would go well. This very important to me.

I wear a suit to work everyday but even on when I'm not at work I never take the suit top off. It has become my permanent uniform to cover my breast. Now I wear a tan top, halter top, or a dress- something I've never done but wanted to be able to do but cant remember ever beingn comfortable to do it.

My recovery is going great. I'm overwhelmed and excited to show off. My first shopping outing will be to Victoria Secret with my Hubby. Now I don't want to keep my shirt on. My hubby is happy and excited about my new look as well.

Thank you Dr. Lo, and the entire team for making my happy life much happier. You have maked a difference.

Theresa

★★★★★
Dr. Lo,
I would like to thank you for all you have done on my behalf of my daughter and I. You are the kind of person who makes dreams come true.

DJ ★★★★★
My experience with Dr. Lo was absolutely amazing! My best friend and myself both went to Dr. Lo for our breast augmentations. Even after multiple consultations with different plastic surgeons, I knew from the very first moment I walked in the office that this was going to be thee place! His beautiful, warm, friendly staff are always there to make you feel comfortable and great. Dr. Lo makes sure you are very comfortable, special, and like a very important person. the staff listens, answers questions and made me feel like family. I chose transaxillary route of implant placement, which he is VERY skilled in. I received 550cc silicone unders. They look amazing, i still cant believe they're mine. I can not believe how smooth everything went from the time I arrived at surgery until I healed. I had absolutely no complications at all and could not have been happier with my results. I would recommend Dr. Lo to anyone. If you are looking for a plastic surgeon, you must consult with Dr. Lo.

Amber ★★★★★
From day one Dr. Lo and his staff made me feel like extremely comfortable. I went from a 36 B to a 34 DD . They are absolutely perfect. The surgery was so easy. The pain definitely wasnt as bad as I expected. I would do it all over again in a heartbeat.

Maryann S. ★★★★★
Everyone is extremely helpful and makes the process very easy. I am very happy with my results. It looks very natural. The recovery process wasn't bad at all and took far less time than I expected. I highly recommend Dr. Lo and his team.

Cg C ★★★★★
Excellent results but more importantly the staff was the best. Everyone one of them treats you like you are the only patient they have. I couldn't have asked for a better outcome and experience. It exceeded even my best expectations!

Jill P ★★★★★
The results from my procedure performed by Dr. Lo have been outstanding. His practice, and staff provides top quality care. I highly recommend him to anyone wanting a gynecomastia procedure done.

Steven R ★★★★★
Dr. Lo is undoubtedly the BEST. He transformed my life. I had breast implants through my armpit nine years ago and I have received so many compliments. I became a professional dancer/entertainer because of the stellar job he did on my tummy tuck and breasts (after pregnancy I was all sag and stretch). I would recommend him to anyone… And I have. I had fellow dancers in Florida wanting to fly all the way up to Philadelphia, despite having two very qualified and renowned surgeons in Destin, Fl. And the best part, most people didn't know I had surgery until I told them. THAT'S how good he is.

Jocelyn P. ★★★★★
Love this office and everyone in it. Very knowledgeable and professional staff. Would definitely recommend Dr. Adrian Lo's office to my friends and family and would definitely come back if I needed anything else done.

Lindsey H ★★★★