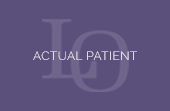 Introducing
Dr. Adrian Lo
Get The Facts. Trust Your Instincts. Love The Results.
About
Adrian Lo, MD
Choosing plastic surgery to enhance your beauty and appearance is an important decision. Through listening and respecting your vision for yourself, I can help you achieve your goals by applying my surgical skills, artistic talents and experience to maximize the benefits and results of your surgery. In a comfortable and private environment with personalized attention, plastic surgery can, and should be, an affordable, rewarding and positive experience. You can become one of the many happy and satisfied patients I have treated from Pennsylvania, New Jersey, Delaware and worldwide.
About Dr. Lo
Dr. Lo has been in practice for 30 plus years helping patients achieve their cosmetic surgery goals.
Dr. Adrian Lo was named one of America's Top Plastic Surgeons by Newsweek for 2021.
Pennsylvania & New Jersey
Cosmetic Surgery
We know that you have many considerations to make when it comes to selecting a cosmetic surgeon around Philadelphia and South Jersey. Your surgeon must inspire confidence, address your needs and concerns, and keep you informed. Going beyond these basics, we are supportive, responsive, and respectful of your needs. Dr. Adrian Lo and his professional team combine the technology you need and the care you deserve into a personalized surgical treatment plan created just for you.
Get Directions