Nose Surgery (Rhinoplasty)
IN PHILADELPHIA AND NEW JERSEY
With the nose being a prominent feature on the face, a nose that is disproportionate to the rest of the face can draw unwanted attention, make one self-conscious and reduce self-confidence. Nose surgery can sculpt and shape the nose resulting in a more balanced and harmonious face, leading to increased confidence and self-esteem.
Request a consultation
Photo Gallery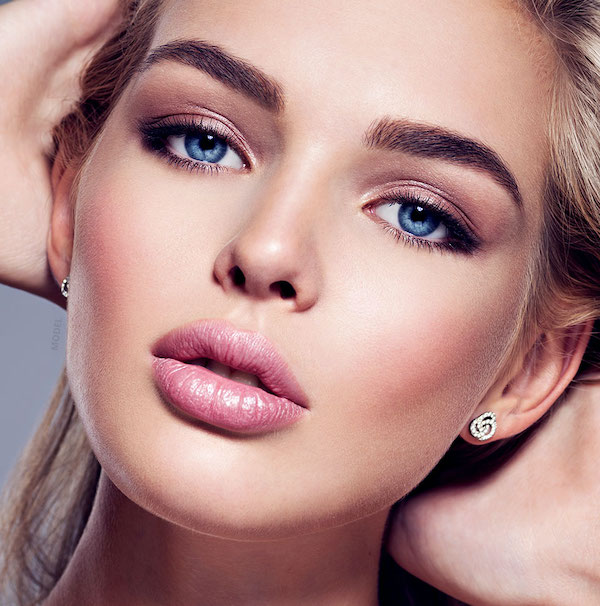 Dr. Lo's Rhinoplasty Philosophy
Dr. Lo believes that a good-looking nose should have a natural appearance and be proportionate to one's face. Rather than being the most prominent feature of the face, a nose should have a soft look, blend in, and enhance the facial features.
The nose should be smooth and balanced from top to bottom, beginning at the top of the nasal pyramid, followed by a smooth nasal bridge with a normal width, and ending with a proportionate nasal tip and nostrils. It is also important that breathing through your nose be as normal as possible.
Preserving
the Natural Nose Form and Function
Dr. Lo's Rhinoplasty Technique
Dr. Lo's "minimally invasive" rhinoplasty technique improves the appearance of the nose while preserving maximum form and function. Only the areas of cosmetic concern are addressed with surgery without disrupting other areas. Dr. Lo has extensive experience in performing rhinoplasties on both females and males, and he uses specialized techniques based on each patient.
During your consultation, Dr. Lo will discuss with you your cosmetic concerns and recommend the best surgical plan to achieve your goals. You will have a second opportunity to speak with Dr. Lo about two weeks prior to surgery at your pre-surgery appointment. At this appointment, Dr. Lo will also answer any questions you may have. When you leave this appointment, both you and Dr. Lo will have an exciting surgical plan to help you achieve your desired results.
Female Rhinoplasty
Women coming to see Dr. Adrian Lo for rhinoplasty surgery often have very specific concerns for the improvement of their nose. The nose is a central and important feature of the face and should ideally appear natural and soft.
There are a few key items to remember when considering rhinoplasty surgery:
A nose should be proportionate to your face. Your nose should not be too big or too small to ideally fit your face. It should look balanced with the rest of your features.
A nose should appear natural. You want to avoid having an "operated" look, a nasal bridge that is too narrow, or a tip that is overly pinched. Your new nose should look soft, blend in naturally with your face, and seem like the nose you were born with.
You should still look like you! But with a beautiful nose that enhances the rest of your facial features.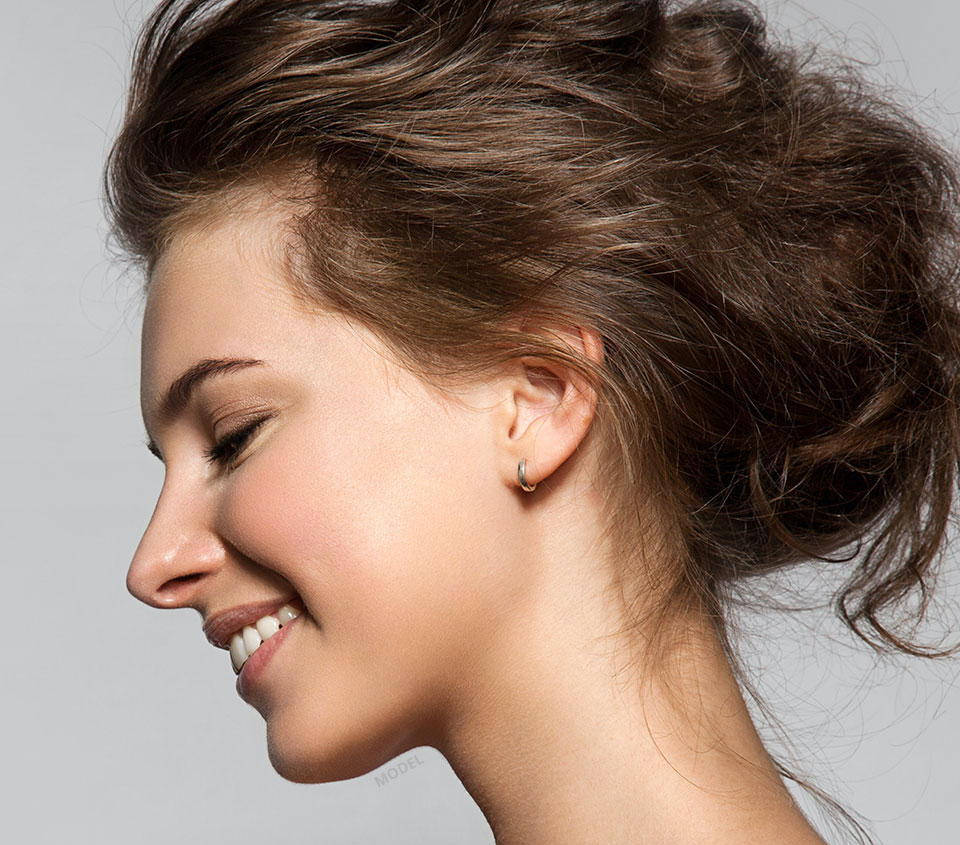 You May Be a Candidate
for Female Rhinoplasty if:
You dislike your profile or side view and want the bump (dorsal hump) removed to have a smooth, straight profile.
You would like to have a more refined nasal tip.
You would like your nose to be smaller and better fit your face.
Your nasal tip droops and you would like it corrected.
By listening to your concerns and goals, Dr. Lo will develop a personalized surgical plan to achieve the results you desire.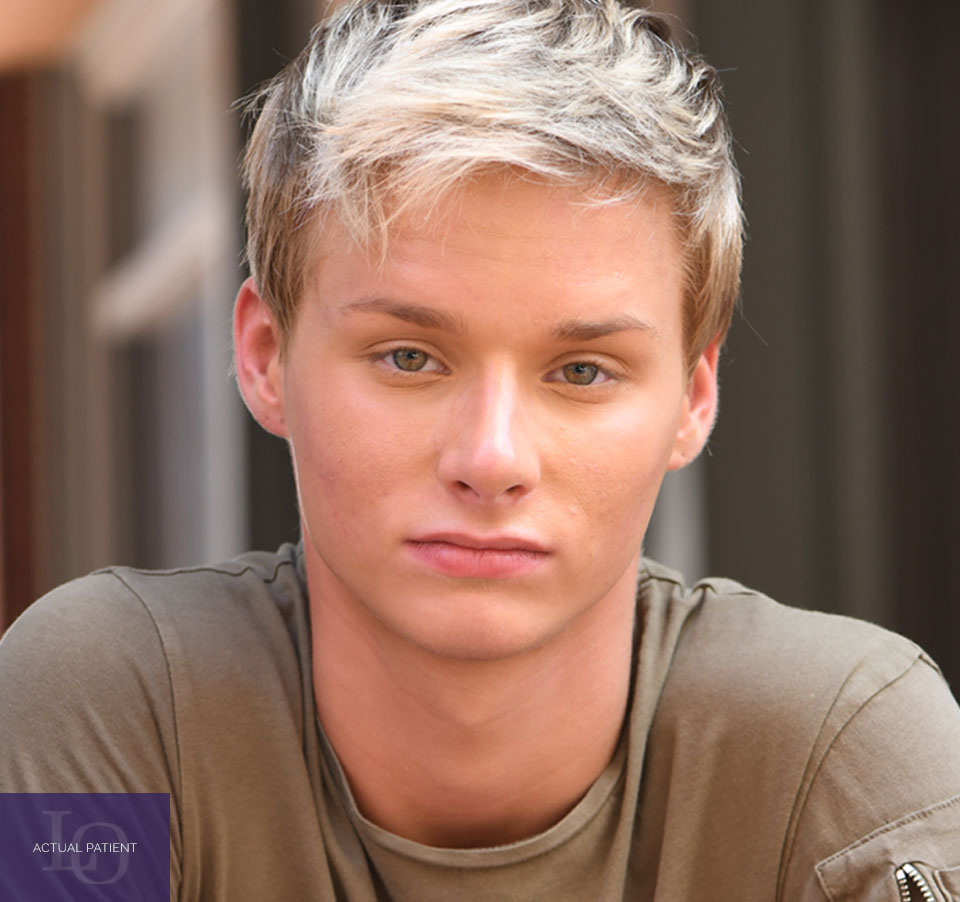 Male Rhinoplasty
Men from the tri-state area come to see Dr. Lo when they are unhappy with the appearance of their nose. Common complaints include feeling that their nose is too large, the nasal tip is bulbous or droopy, the nostrils are too large, breathing is difficult, or they dislike their side or profile view. Additionally, many men have had previous injury or trauma to their nose, which is a contributing factor to their decision to have rhinoplasty.
Dr. Lo is very experienced in male nose reshaping surgery and understands that there are special considerations when it comes to performing rhinoplasty surgery for male patients, including maintaining a masculine appearance. During your consultation, you will discuss your concerns and goals with Dr. Lo. He will develop a personalized surgical plan for your rhinoplasty procedure to get the results you desire. Dr. Lo will be honest and realistic with you about your surgical results and will improve the size, shape, and function of your nose.
You May Be a Candidate
for Male Rhinoplasty if:
You dislike your profile or side view and want the bump (dorsal hump) removed to have a smooth, straight profile.
Your nose is not straight or is crooked from the front view.
You think your nose is too large and would like it to better fit your face.
Your nasal tip droops and you would like it corrected.
Your nasal tip is bulbous and you would like it corrected.
You had previous trauma or injury to your nose.
It is important to achieve your goals and still have a strong and masculine nose that is natural looking and proportionate to your face. You still want to look like you, but with a nose that is better suited to your face. Dr. Lo is known for achieving a nice, new nose without looking like you have had a "nose job," which relieves a common concern that many men have.
Septoplasty With Your Rhinoplasty
The septum is a cartilaginous structure or partition that separates the right nasal cavity from the left nasal cavity. It is usually straight but can bulge into either nasal cavity and cause decreased airflow and breathing problems. This is referred to as a deviated septum.
During your examination, Dr. Lo will determine if you have a deviated septum and may benefit from a septoplasty during your rhinoplasty surgery. Improving the dorsal septum is often necessary to straighten out a crooked nose. Addressing the septum during your nose surgery is very important not only to improve your breathing but to also prevent future breathing issues.
During your rhinoplasty surgery, Dr. Lo will evaluate your septum and perform a septoplasty as necessary to give you the best result possible.
Your Personalized Care
You will receive personal care and attention from Dr. Lo and his team, who will be with you every step of the process. Dr. Lo's experienced team will guide you through the process before, during, and after your rhinoplasty surgery.
Whether it is a minor refinement or a major change, Dr. Lo has the experience and surgical skill to give you the nose you have always wanted. Nose reshaping (rhinoplasty) can remove a bump, enhance the nasal profile, narrow the nose, and refine the nasal tip. Another possible benefit of rhinoplasty is the correction of breathing problems. Based on your objectives, Dr. Lo will reshape your nose in proportion to your face while making it look as natural as possible.
As a truly compassionate surgeon who understands that women and men trust him to take care of them, Dr. Lo is always available to answer his patients' questions personally. Dr. Lo offers a 'concierge service,' which means that not only is he the only surgeon who will be doing your surgery, he also makes sure he is always available to his patients via phone, text, email, or telemedicine. He calls his patients the night after surgery to check on their progress and follows them throughout their healing process. You will love the hands-on approach Dr. Lo provides.
WHAT DOES RHINOPLASTY INVOLVE?
What is discussed during my nose surgery consultation?
A consultation with Dr. Lo is required before your rhinoplasty or septoplasty. During this consultation, Dr. Lo will discuss your goals for the procedure, evaluate your situation, and offer recommendations. Using a state-of-the-art VECTRA® 3D imaging machine, a picture of your nose will be taken, and a simulation of the surgery will be presented to you to give you an idea of what your nose may look like after rhinoplasty surgery.
HOW LONG IS THE RHINOPLASTY PROCEDURE?
Your surgery will take about 1 to 1.5 hours to perform. This time includes a septoplasty and/or nostril reduction, if recommended.
WHAT TYPES OF ANESTHESIA IS USED FOR RHINOPLASTY?
Dr. Lo performs his rhinoplasty procedures with the patient under general anesthesia (you are completely asleep and comfortable). Dr. Lo feels that this is the best way to have your procedure because your airway and breathing can be controlled and you do not feel or hear the surgery being performed.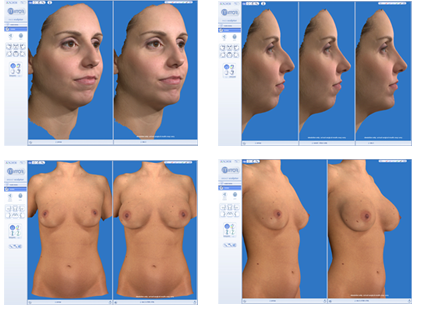 3D FACE, BREAST AND BODY IMAGING
Dr Lo's office offers state of the art 3 dimensional imaging so that you can see what you could look like after surgery. During your consultation, your picture will be taken and then using 3D imaging software, you will see what the exciting possibilities for your new look. We can simulate nose surgery or rhinoplasty, chin augmentation, face and neck lifts, breast augmentation, breast lift, tummy tucks and liposuction.
This 3D imaging system allows us to plan your surgery accurately and give you a real idea of your new look.
Call 215.829.6900 for your immediate consultation today!
WHAT SHOULD I EXPECT WITH RHINOPLASTY  SURGERY?
---
WHAT SHOULD I EXPECT ON THE DAY OF
MY RHINOPLASTY SURGERY?
Your rhinoplasty surgery will be performed at Pennsylvania Hospital Tuttleman Surgery Center, Pennsylvania Hospital, or an accredited surgery center in the region. You will arrive at the hospital about one hour prior to the surgery. Dr. Lo will meet with you and draw on your nose to mark the proposed improvements. The anesthesiologists will make you comfortable during the procedure with general anesthesia. The procedure takes about 1 to 1.5 hours. As this is an outpatient procedure, you are able to go home the same day.
WHEN WILL I HAVE MY FOLLOW-UP VISITS AFTER
RHINOPLASTY SURGERY?
Your first visit with Dr. Lo is one week after your nose surgery. During this visit, your nasal splint and any stitches or sutures will be removed. You will see your new nose at this time, although it will continue to change over the next few months and improve in appearance.
After the first visit, you will be scheduled for two-week, one-month, three-month, six-month, and one-year follow-up visits. These visits are important to check that normal healing is taking place, swelling is going down, sensation is returning, and breathing is back to normal.
WHEN CAN I GO HOME AFTER
RHINOPLASTY SURGERY?
After your surgery, you will be in the recovery room for about one hour. When you are comfortable, you will be allowed to go home with your family member, friend, or caregiver. Specific post-operative instructions will be given to you prior to surgery so you can understand what to expect and prepare for your recovery.
WHAT IS RECOVERY AND HEALING LIKE AFTER
RHINOPLASTY SURGERY?
To protect your nose after rhinoplasty surgery, you will wear a splint for five to seven days. There may be a small amount of packing in your nose and a small bandage underneath the tip of your nose. For the first few days, you will apply ice packs to minimize any discomfort and rest your head in an elevated position to minimize swelling.
Most patients have minimal pain and require pain relief medications for only a few days. The swelling and bruising usually resolve in seven to 10 days. Most patients return to work or school in about one week. It is advised to avoid blowing your nose for two weeks. Normal activities and exercise are resumed in two to three weeks depending on the speed of your recovery. The inside of your nose will likely be swollen, and you may have to breathe mainly through your mouth for a few weeks.
WHEN WILL I SEE THE RESULTS OF
MY RHINOPLASTY SURGERY?
Your first post-op visit to see Dr. Lo will be one week after your rhinoplasty surgery. At that time, the splint is removed and you will see your new nose immediately. However, your nose may have some swelling that will continue to decrease during the first month after surgery. After one month, you will see about 75 percent of your results. Often, the final stages of healing involve the return of normal sensation to your nose and the resolution of residual swelling. The final result of your surgery may not be apparent for six months or more.
It is normal to feel a bit anxious while you are adjusting to your new look and profile. However, you will begin to enjoy your new look right after the surgery and in the weeks and months that follow. You will feel more confident with your improved nasal appearance that is now proportionate and balanced with your face.
Dr. Lo recommends that men be a minimum age of 17 and women be a minimum age of 14 to undergo rhinoplasty surgery. The nose should be fully developed before having surgery.

During your consultation, Dr. Lo will determine what effect the previous injury to your nose may have on your surgery. Usually, rhinoplasty surgery will correct any type of deformity that resulted from your injury.

During your consultation, your breathing will be assessed by Dr. Lo. During your rhinoplasty surgery, Dr. Lo will improve your breathing, if possible. This may involve performing a septoplasty during your procedure to improve the airflow through your nasal passages.

Most of Dr. Lo's rhinoplasty patients take one week off of work and/or school, as the nasal splint comes off and any stitches or sutures are removed after one week. At this time, your nose should look fairly normal and makeup can be used. Most of the bruising and swelling will have resolved (although not completely), and the majority of patients feel comfortable attending school and work. Some patients may take more time off, generally only up to two weeks.

The amount of pain varies from patient to patient. Most of Dr. Lo's patients have mild to moderate pain after the surgery. They describe it not so much as pain but more like a dull ache, almost like a headache.

Dr. Lo recommends the following to help control the pain and swelling after rhinoplasty:

Take the prescribed pain relief medications
Keep your head elevated at about 45 degrees (by propping yourself up on pillows while in bed or resting in a recliner)
Apply ice packs (placed at the base of your nose between your eyes and lower eyelids)

Rhinoplasty surgery is considered safe, but all surgeries have some risks. The risks and complications with rhinoplasty are not usually life-threatening. Dr. Lo and his team are experienced in rhinoplasty procedures and are dedicated to providing a safe and comfortable environment. Safety is always our number one priority.

Your rhinoplasty procedure will be performed in the safety and sterility of Pennsylvania Hospital Tuttleman Surgery Center, Pennsylvania Hospital, and accredited surgery centers in the region. You will have Dr. Lo's team of knowledgeable, trained professionals looking after you, which includes Dr. Lo (of course), a doctor anesthesiologist, and experienced nurses.

Nasal reshaping surgery is safe, but there are risks that you have to be aware of depending on your individual situation. Dr. Lo is known for his very honest approach and will let you know if you are a good candidate for surgery. Complications include bleeding that does not stop, infection, loss of feeling on the nasal skin, significant asymmetry (more than normal), lumpy/uneven contour, and breathing problems. Most complications from rhinoplasty surgery can be improved, although a second surgery would be required at additional cost.

The cost of rhinoplasty ranges from $8,450 to $9,600 which includes Dr. Lo's surgical fee, and the hospital and anesthesia fees. Nose surgery is a highly specialized surgical procedure, and the overall cost of your operation will vary depending on your specific needs. 

Choosing plastic surgery to enhance your beauty and appearance is an important decision, and choosing an experienced, qualified plastic surgeon who will meet your needs is imperative to your satisfaction with the procedure. If you want a plastic surgeon who specializes in rhinoplasty and has over 30 years of rhinoplasty surgery experience, then Dr. Adrian Lo is an ideal choice for your rhinoplasty surgeon. Through listening to you and respecting your vision, Dr. Lo can help you achieve your goals by applying his surgical skills, artistic talents, and experience to maximize the benefits and results of your nose surgery.

Dr. Adrian Lo is a top board-certified plastic surgeon in Philadelphia. He is a member of the Aesthetic Society (ASAPS) and the American Society of Plastic Surgeons (ASPS). He is also a Fellow of the American College of Surgeons (FACS). Dr. Lo performs rhinoplasty surgery in the safety and sterility of the Pennsylvania Hospital Tuttleman Surgery Center, Pennsylvania Hospital, and accredited surgery centers in the region.

Visit Dr. Lo's before-and-after rhinoplasty photo gallery. Additional rhinoplasty patient photos will be shown during your consultation.
WANT TO FIND OUT MORE
ABOUT Rhinoplasty SURGERY IN PHILADELPHIA?
If you are interested in learning more about rhinoplasty surgery, contact Dr. Lo by calling (215) 829-6900 or by filling out our online contact form. Dr. Lo offers rhinoplasty surgery for patients in the tri-state area of Pennsylvania, New Jersey, and Delaware, including the cities of Philadelphia, Marlton, Cherry Hill, and Mount Laurel.