Breast Implant Revision Surgery
IN PHILADELPHIA AND NEW JERSEY
Women who have had breast augmentation surgery may decide that they would like to have breast implant revision surgery to improve the appearance of their breasts, as the look and feel of their breasts may have changed over time. Occasionally, women desire to have breast implant revision surgery because they were not satisfied with their original breast implant surgery results. Breast implant revision surgery can restore the breasts to a more aesthetic and pleasing look.
Request a consultation
Photo Gallery
Breast implant revision surgery encompasses many different types of procedures. Breast implant revision surgery may be an implant exchange only or may be performed with breast pocket or capsule adjustment or with a breast lift. Some women decide to have their breast implants removed, and this is known as breast explantation surgery. Dr. Adrian Lo performs breast implant revision surgery for patients in Philadelphia and New Jersey. Patients come from around the country to see Dr. Lo for breast implant revision surgery.
What Are the Benefits
of Breast Implant Revision Surgery?
Restores your breasts to the shape and size you desire
Positions the breast implants in the proper location in harmony with your natural breast
Removes loose skin and lifts your breasts
Replaces old or deflated implants with new state-of-the art implants
Am I a Candidate
for Breast Implant Revision Surgery?
You may be a candidate for breast implant revision surgery if you feel that any of the scenarios listed below apply to you:
You wish to improve the appearance of your breasts
You wish to change the size of your breasts, either larger or smaller
Your breast implants have shifted and are no longer in the proper position in relation to your natural breast tissue
Your breasts are uneven or asymmetrical
Your breast implants are leaking or ruptured
Your breast implants are very old (15 years or more)
When Should My Breast Implants Be Evaluated?
---
It is recommended that patients have follow-up appointments for at least one year after their breast augmentation or breast implant procedure. After one year, it is recommended that the breasts be evaluated on a regular basis. If the breasts continue to feel soft and look as good as they did one year after the surgery, then an evaluation every three years is recommended. However, patients are encouraged to have an evaluation whenever they have a question or concern about their breast implants or wish to have a routine check-up.
When Should My Breast Implants Be Replaced?
---
If you are not having any problems with your breast implants, there is no need for replacement no matter how much time has passed, even if it has been 10 or more years. If your breasts look and feel as good as they did one year after the surgery, there is no need to replace the implants.
Some women will choose to replace their implants with new, different implants to change the size or improve the appearance of their breasts.
When Should I Get a Mammogram After Breast Augmentation?
---
Mammograms should be done as per your primary doctor's recommendation, which is generally to begin having mammograms when you are 35 to 40 years of age. Usually, regular mammograms can be done; however, extra views may be necessary because of the implants. An ultrasound or MRI may be recommended for a more complete examination of the breasts and the implants or to focus on a particular area. With this evaluation, breast cancer screening may be performed accurately and the status of the breast implants may be evaluated. Any implant rupture or leakage may be detected.
Do I Need My Breast Implants Replaced if I Have an Implant Leakage or Rupture?
---
Saline Breast Implant Rupture
With a saline implant rupture, most patients will notice one breast getting smaller with time and that it does not fill the bra as before. With time, the saline implant will completely deflate. This can happen over days, weeks, or even months depending on the situation. It is not usually painful, as the saline (salt water) is harmless and absorbed by the body. Sometimes, women will notice a "cool" sensation with the leakage. The deflated implant may be felt behind your normal breast tissue and feel like an empty balloon.
A saline breast implant leak can usually be confirmed with an evaluation by a plastic surgeon. Occasionally, an additional test such as a mammogram, ultrasound, or MRI may be performed to diagnose a saline implant rupture.
Replacing a Ruptured Saline Implant
Replacement of the saline implant should be done as soon as possible using the same incision that was used for the initial breast implant surgery: crease (underneath the breast), transaxillary (armpit), or periareolar (underneath the nipple) incision. Usually, the implant replacement surgery is easier with less pain and faster recovery than the first breast augmentation procedure. With breast implant replacement surgery, you can replace the implant with the same size implant or have the choice to go larger or smaller.
Silicone Breast Implant Rupture
While a saline implant rupture results in the breast getting noticeably smaller, if you have silicone breast implants, it can be more difficult to tell if there is a leakage or rupture of the implant. The silicone gel tends to stay in the area of leakage, in which case the volume of the implant remains about the same and you may not notice a change in your breast size. This is referred to as a silent rupture. However, you may notice a change in the shape of the breast with silicone implant leakage. There is no current evidence to suggest that the silicone gel outside of the implant is harmful to you.
The best way to evaluate the possible rupture of a silicone breast implant is with an examination by a plastic surgeon and performing a mammogram, ultrasound, or MRI. With silicone breast implant leakage or rupture, it is recommended that the implant be replaced as soon as possible.
Replacing a Ruptured Silicone Implant
Using your original breast implant incision, whether it was transaxillary (armpit), breast crease (underneath the breasts), or periareolar (around the areolas), the leaking silicone implant and any free silicone gel will be removed, and the new silicone implant will be placed. Usually, this breast revision surgery is easier and less painful than the original breast augmentation surgery. With breast implant replacement surgery, you can replace the implant with the same size implant or have the choice to go larger or smaller.
Many patients choose to replace their old implants with the new fifth-generation silicone implants because they are safer than earlier implants. These implants are often referred to as cohesive gel or "gummy bear" implants because if leakage occurs, the cohesive gel stays more solid and in one area without moving around like the liquid silicone gel in older silicone implants.
Because it can be very difficult to evaluate the status of your silicone breast implants, it is recommended that regular evaluation with mammograms, ultrasound, or MRI be performed.
Are Breast Implants Under Warranty for Ruptures?
If your breast implants leak or rupture after the first surgery, they may be covered under warranty. It is advised that you contact your original plastic surgeon or review the implant documents you received after the first surgery. Some patients may have purchased an additional warranty. Some implants may have a lifetime replacement warranty, which may only be used once on each side. The specifics of your warranty coverage will depend on the manufacturer of your implants.
Your breast implant replacement surgery (with or without warranty) can be performed by any plastic surgeon or your original plastic surgeon.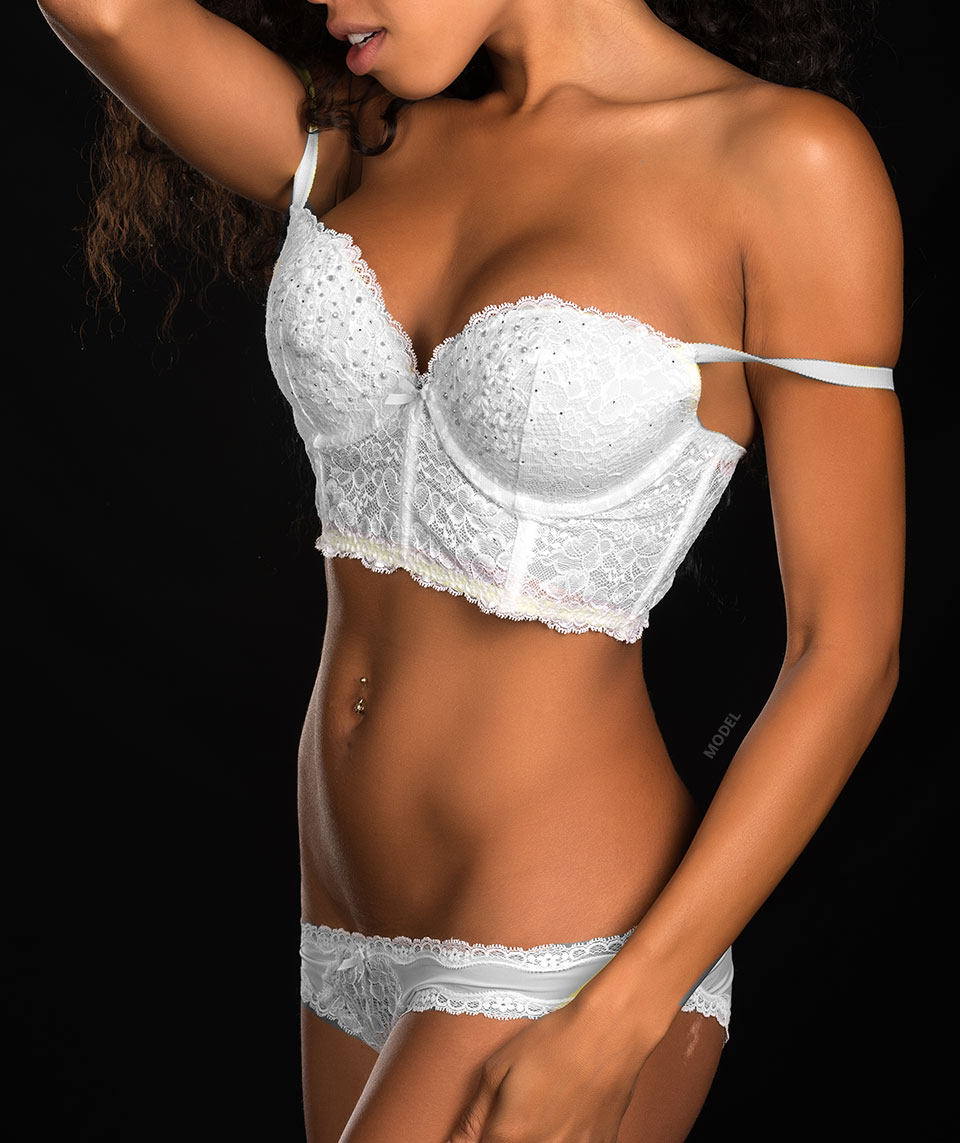 What if I Want a Different
Breast Implant Size?
After your primary breast augmentation surgery, you may want a different implant size, whether larger or smaller. It is recommended that women wait at least three months after surgery to allow the breast implants to settle and for all of the swelling to resolve. At three months' time, the size and shape of the breasts may be evaluated and recommendations may be given. However, it is generally several years after the first surgery when one may decide to switch the implants for a different size. This can occur if the natural breast volume and size has changed through weight fluctuations, pregnancy, childbirth, breastfeeding, or just gravity and aging.
Usually, for a moderate change in implant size, whether smaller or larger, the same incision may be used (crease, armpit, or below the nipple). The breast revision surgery is easier, is less painful, and has a faster recovery.
For more significant changes in size, whether switching to smaller or larger implants, the breast pocket or capsule may need to be modified to accommodate the size change, leading to a slightly longer recovery.
When changing to a smaller implant, a breast lift may be necessary in certain cases.
What If My Breast Implants Have Become Displaced?
Over time, the breast implants may sit too high for your liking. This can be corrected with an inferior capsulotomy that lowers your breast pocket or crease to position the implant properly in a lower, more normal location. This will give your breasts a more sloped, natural look while maintaining good projection and perkiness. This will also result in more fullness and roundness in the lower part of your breasts. Occasionally, a small breast lift procedure may be recommended for best results.

With time and gravity, your implants may sit too low on your chest, causing your nipples to turn upward. In severe cases, this is referred to as "bottoming out." This is corrected by performing an inferior capsulorrhaphy, which involves raising your breast crease by placing internal stitches in the breast capsule and positioning your breast implants to a higher, more normal location. This will also give your breasts more perkiness and fullness on top, which will improve the look of your breasts and your cleavage. Your nipples will be more level and horizontal in their natural position.

Your breasts may fall to the side and nearly touch your arms, especially when lying on your back. The breast pocket may be too large on the side of your breasts or may have stretched with time. Besides looking abnormal, this can sometimes be painful. This condition can be corrected by performing a lateral capsulorrhaphy, which makes the breast pocket smaller and repositions your implant more toward the middle of your chest. This will improve the location of your implants and give you more cleavage.

When your breast implants are too close together, this can look abnormal and is sometimes referred to as symmastia ("unibreast," or "uniboob"). This may be corrected by relocating the breast implants away from the center of your breast bone (sternum) and recreating the normal space between your breasts with internal stitches. This surgical technique is called medial capsulorrhaphy.
What If My Breasts Are
Uneven or Asymmetric?
After breast augmentation or breast implant surgery, your breasts may be uneven or asymmetric for many reasons. All breasts have differences between the right breast and the left breast that are present before surgery. Even with the best results after breast implant surgery, there are always small differences in shape, size, and position of the breasts, and this is normal.
However, severe differences between the breasts can be corrected, especially if it worsens over the years and the asymmetry becomes more obvious. There are many reasons for the breasts to become uneven over time. Usually, one or both breasts may need to be revised or adjusted with techniques described above such as capsulotomy, capsulorrhaphy, changing implant size, and/or breast lift surgery. These techniques all involve revising the breast capsule to the proper size and then positioning the implant in the correct location behind your natural breast.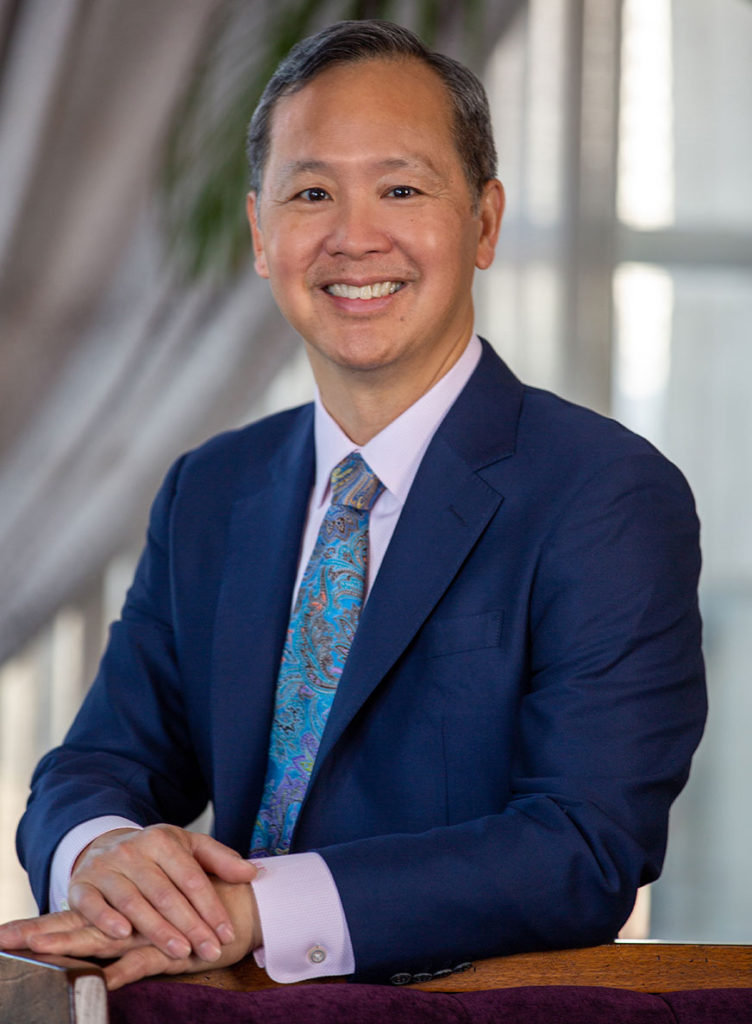 How Should I Choose
a Plastic Surgeon for My Breast Implant Revision Surgery?
Selecting your plastic surgeon is one of the most important decisions you can make during your plastic surgery journey. Plastic surgeons are certified by the American Board of Plastic Surgery (ABPS). This certification ensures that the surgeon has met rigorous academic, professional, and ethical standards and is, therefore, highly qualified to perform your surgery. Before choosing a plastic surgeon for your breast implant revision surgery, you should do your research and ask questions to ensure that you feel comfortable with the decision. Ask to see a surgeon's before and after breast implant revision surgery images to make sure that you are happy with the results you see.
Dr. Adrian Lo is a top board-certified plastic surgeon in Philadelphia. He is a member of the Aesthetic Society (ASAPS) and the American Society of Plastic Surgeons (ASPS). He is also a Fellow of the American College of Surgeons (FACS). Dr. Lo performs breast implant revision surgery in the safety and sterility of the Pennsylvania Hospital Tuttleman Surgery Center, Pennsylvania Hospital, and accredited surgery centers in the region.
Want to Learn More
About Breast Implant Revision Surgery in Philadelphia?
Call Dr. Lo's office today at (215) 829-6900 or fill out our online contact form to schedule your breast implant revision consultation. Dr. Lo is a board-certified plastic surgeon and helps patients in the tri-state area of Pennsylvania, New Jersey, and Delaware, including the cities of Philadelphia, Marlton, Cherry Hill, and Mount Laurel.