2 Minute Read:
"Can I still breastfeed if I have breast implants?"
This is a common question asked by many young women who have not yet had any children and want to increase their breast size with breast implants.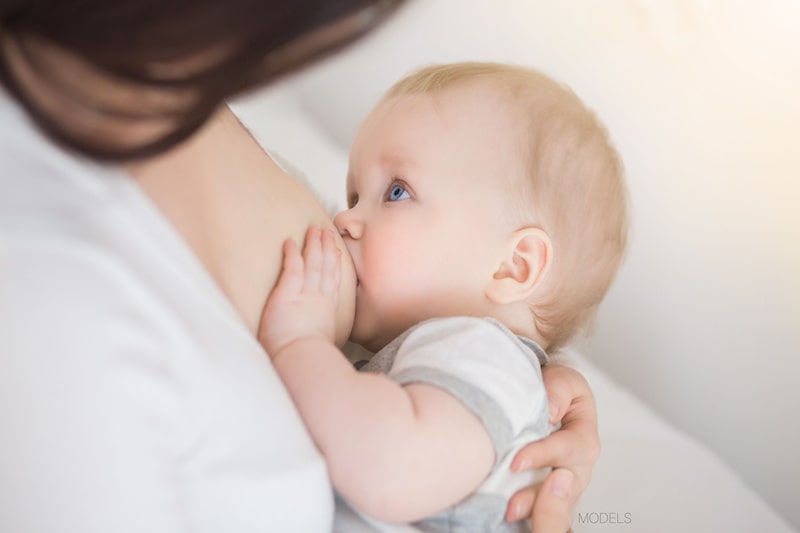 With traditional breast augmentation incisions, when the surgeon takes great care to preserve the milk ducts and their connection to the nipples, the answer is usually yes.
However, the ability to breastfeed afterward is never guaranteed with the conventional approach.
How Can I Ensure My Ability to Breastfeed Will Not End With Breast Implants?
Your consultation is the first step to achieving larger breasts while maintaining the ability to breastfeed.
Choose a board-certified plastic surgeon who has expertise in breast surgeries and offers transaxillary insertion, otherwise known as scarless breast augmentation.
Explain your concerns about breastfeeding and that this is important for you to be able to do in the future. The surgeon may review the different options available but will most likely recommend the transaxillary method.
Transaxillary (scarless) breast augmentation is a more advanced technique that spares the breast itself from any incisions. This method makes the incisions in each armpit, and the implants are inserted easily into the breast pocket.
How Does Transaxillary Breast Augmentation Work?
Transaxillary breast augmentation is an innovative technique for scarless breast augmentation. Instead of cutting around the nipple or into the breast tissue, a small incision inside the armpit is made, and because it is hidden in the creases of the underarm, no scars can be detected.
Your choice of implant type, silicone or saline, is inserted through this incision and into the breast pocket, either above or under the muscle, according to your preference. For most women that wish to breastfeed, placing the implant behind the muscle is recommended.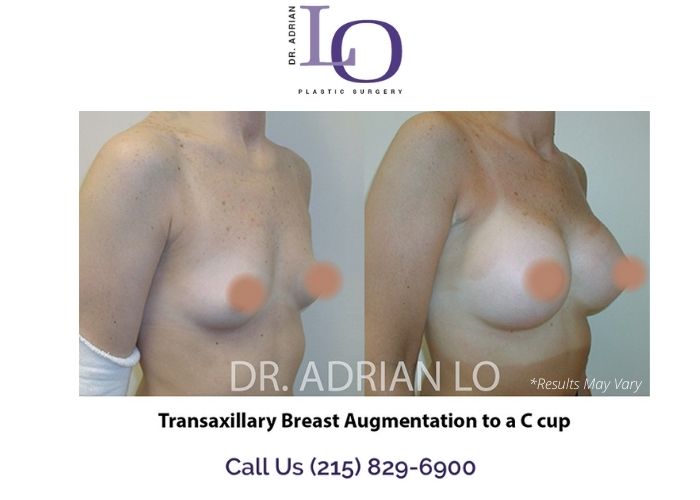 See Dr. Lo's before and after photos of scarless breast augmentation here!
Are There Any Additional Benefits to Transaxillary Breast Augmentation?
There are no visible scars with transaxillary breast augmentation, so your breast looks more natural.
You can still choose the type of breast implant (silicone or saline) and placement, submuscular placement is recommended to optimize breastfeeding.
There is a shorter recovery period.
You can often resume exercise in as early as two weeks.
Transaxillary (Scarless) Breast Augmentation in Philadelphia and New Jersey
If you live in New Jersey or Philadelphia or plan to visit, Dr. Adrian Lo has the specialized skill and experience you want when receiving breast implants with the transaxillary method. He has two conveniently located offices in Philadelphia, PA, and Marlton, NJ, and can increase your breast size while preserving your ability to nurse your future children.
Call either office at (215) 829-6900 today to schedule a consultation!