The decision to undergo plastic surgery is an incredibly personal one, and something that people often spend months or even years thinking about. Plastic surgery offers several advantages, including increased self-confidence and, for some, finally feeling comfortable in their own skin. That's why it's crucial to feel a similar level of comfort with your surgeon.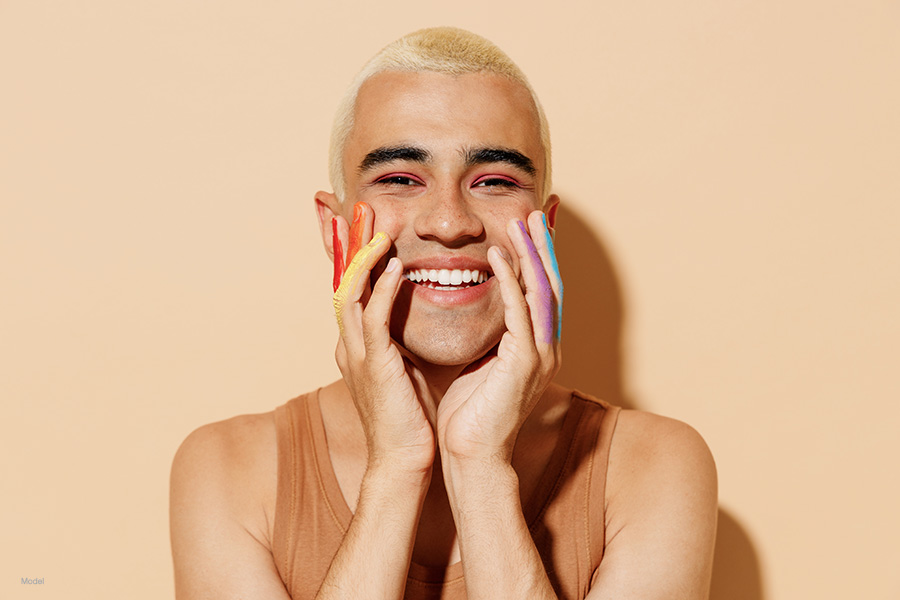 Dr. Adrian Lo: A Surgeon Known for Compassion, Expertise, and Artistry
Dr. Adrian Lo understands that plastic surgery can be life-changing. He has spent several years involved in organizations whose missions are focused on improving the lives of people, especially children, through plastic surgery. His compassion and care for his patients make his office and surgical area a safe and judgment-free space for those seeking to change their appearance.
He also recognizes the unique needs of the LGBTQIA+ community. His experience and expertise allow his patients to select the procedure or set of procedures that more accurately align their physical appearance with their inherent gender identity. Dr. Lo then works with each patient, creating a treatment plan according to their explicit goals, requirements, and desired results. For example, a patient wishing for a more feminine face shape may choose to get a facial fat transfer or dermal fillers to soften their features. A patient whose goals include a more chiseled, masculine form may choose to undergo liposuction to achieve a sculpted midsection. 
Some Aesthetic Options for LGBTQIA+ Patients
Dr. Lo is well-versed in evolving plastic surgery techniques and technologies that offer beautiful, natural-looking results, no matter what type of surgery each patient may choose. Some of the procedures that patients choose may include (but are not limited to):
Breast Augmentation
Dr. Lo offers scarless breast augmentation using the transaxillary method. The transaxillary method can be used with nearly any type of implant, ranging in size from a B cup to a DD cup, or sometimes even larger. It involves placing the implant through an incision under the arm, which eliminates any scarring on the chest.
Dr. Lo uses the VECTRA® 3D breast imaging machine in his practice to give his patients an idea of what their bodies will look like after breast augmentation surgery. The imaging machine takes a picture of the chest/breast area and uses the photo to simulate what patients would look like with different implant sizes. This helps to choose the size of the implant that will meet the aesthetic desires of the patient and determine what breast size is right for them.
Liposuction
Body contouring with liposuction can help patients achieve the shape they want by removing excess fat from specific areas. Men and women store fat differently, so with the proper contouring, Dr. Lo sculpts and defines his patients' bodies according to their individual requirements.
Injectable Treatments
Whether his patients wish to have a softer, more feminine face shape or a more angular and masculine face, Dr. Lo can help achieve attractive and natural-looking results. While there are more permanent ways to feminize or masculinize the face, some patients may want to start with injectable fillers to get an idea of what they may want to change long-term. For men who wish for a more feminine appearance, injectable fillers can be used for lip and cheek augmentation, as well as to soften the contour of the jaw and chin. For women who want a more masculine appearance, fillers can be used for cheek and jawline augmentation.
Learn More About LGBTQIA+ Plastic Surgery Services in Pennsylvania and New Jersey
Plastic surgery can have an incredibly positive impact on the confidence and mental health of those in the LGBTQIA+ community struggling with their appearance. Besides his years of experience as a board-certified plastic surgeon, Dr. Lo also listens to each patient and works to align their plastic surgery goals with their distinct personality, partnering with them on their journey towards becoming who they feel they're meant to be. To schedule a consultation, call 215-829-6900 or fill out the online contact form.